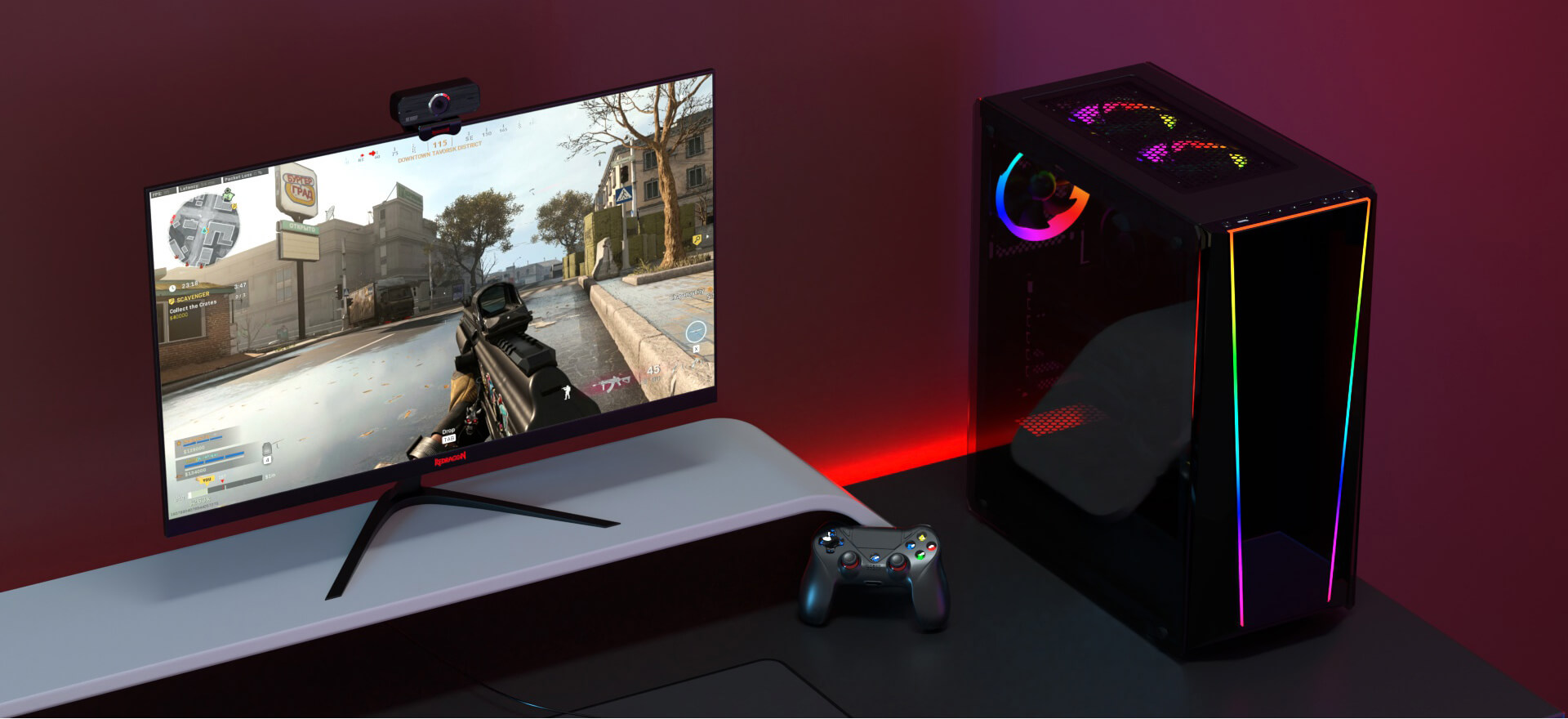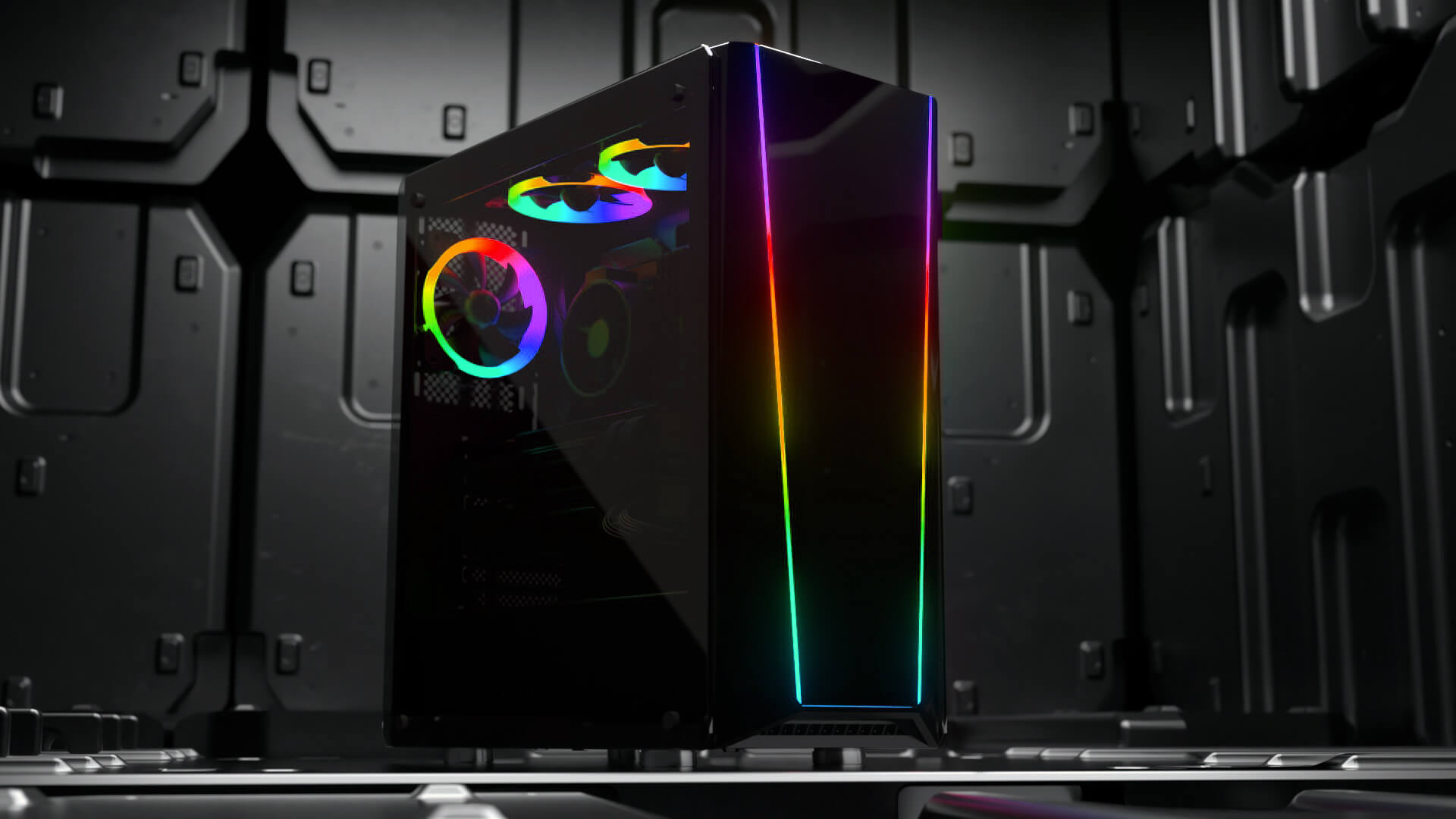 RGB CABINET WITH TEMPERED GLASS GC702
Designed for PC lovers who
want a stylish chassis.
Beautifully constructed with three
tempered glass panels allow you to show off
your inner hardware.
Two front RGB light bars further highlight
the Tailgate's unique design.
MORE AND BETTER COOLING
Suitable for
120mm and 240mm liquid cooling and
air cooling. It is compatible,
for example, with the
Redragon CCW3000 and CC2000 heatsinks.
It also includes, by default, five
fans, of which 3 are ARGB.
TEMPERED GLASS
Three panels (sides and front) of 4mm tempered glass show its internal components in all their splendor.
Includes special screws for quick removal and placement.
In relation to acrylic, tempered glass is more resistant and more attractive:
it does not scratch and does not become opaque over time.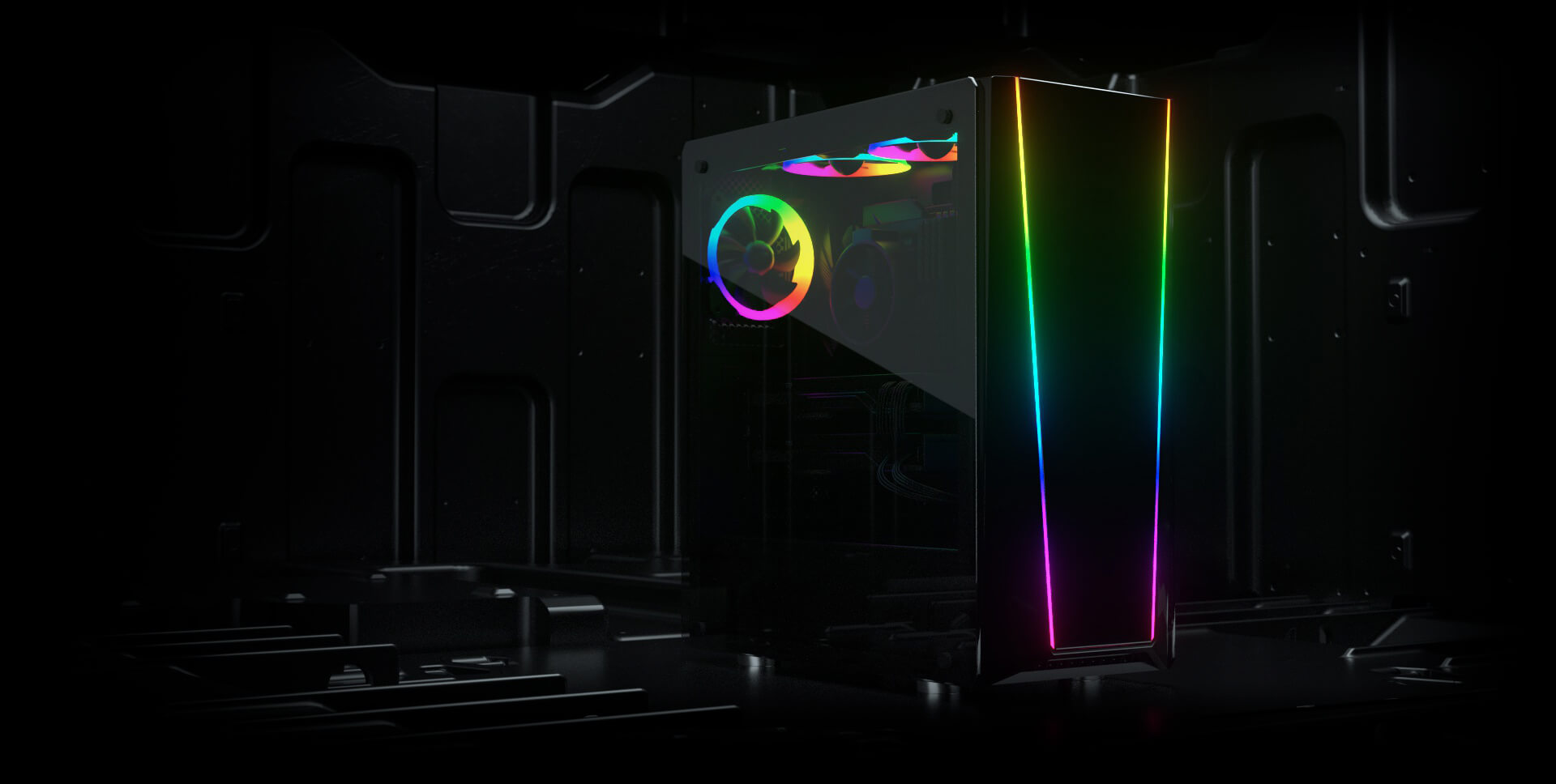 CRAFT FOR
YOUR HARDWARE
Designed for PC enthusiasts
who want a sleek,
liquid-cooled compatible case with
great airflow and
tempered glass panels.
Beautifully constructed it allows you to
show off your hardware and the
front RGB light bars further highlight
the Tailgate's unique design.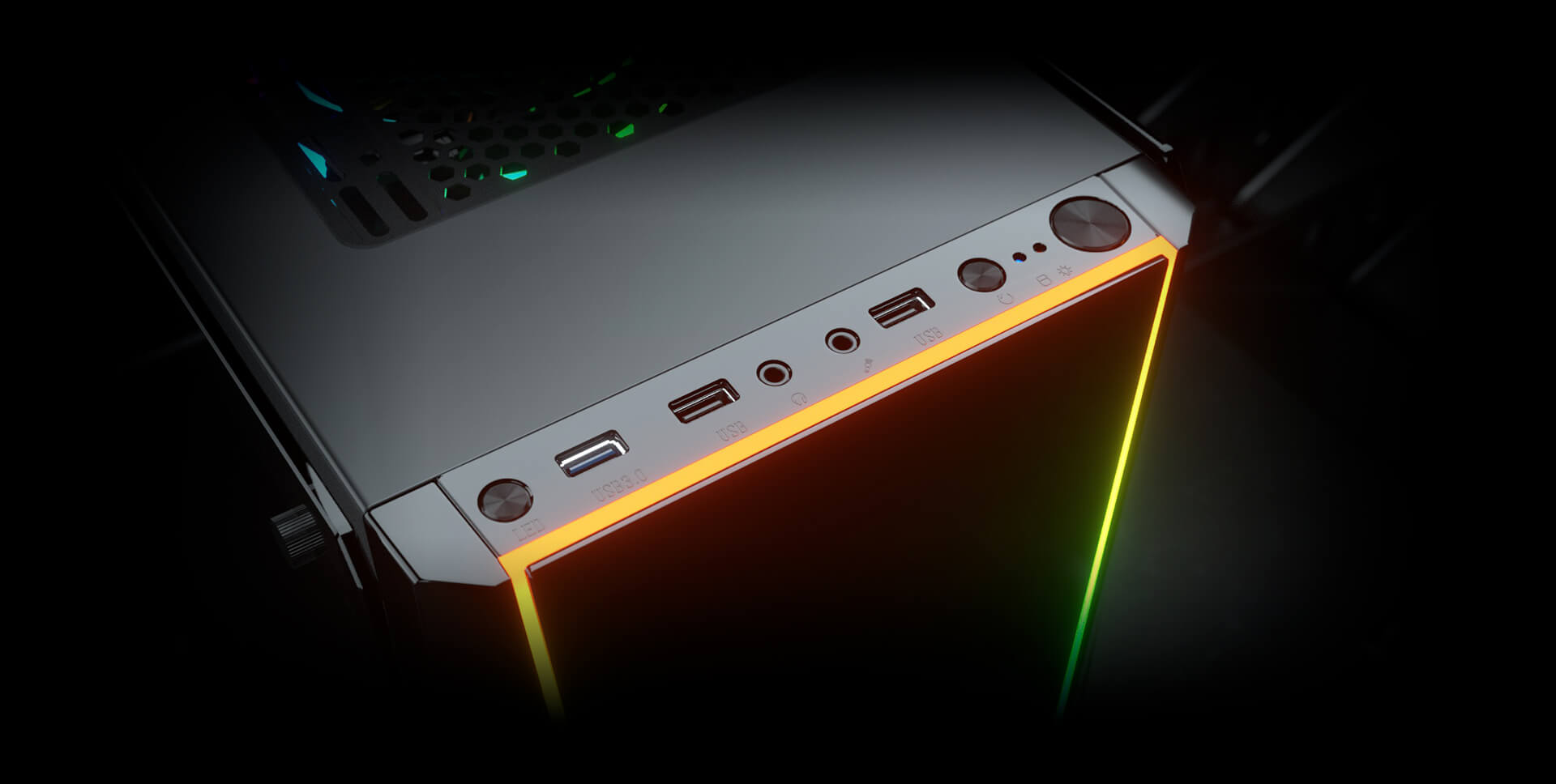 PRACTICAL
FRONT CONNECTORS
A USB 3.0, two USB 2.0 ports and a
button to control the RGB.
We also include a
microphone input and a headphone output.
All this makes it easy to connect quickly
when necessary.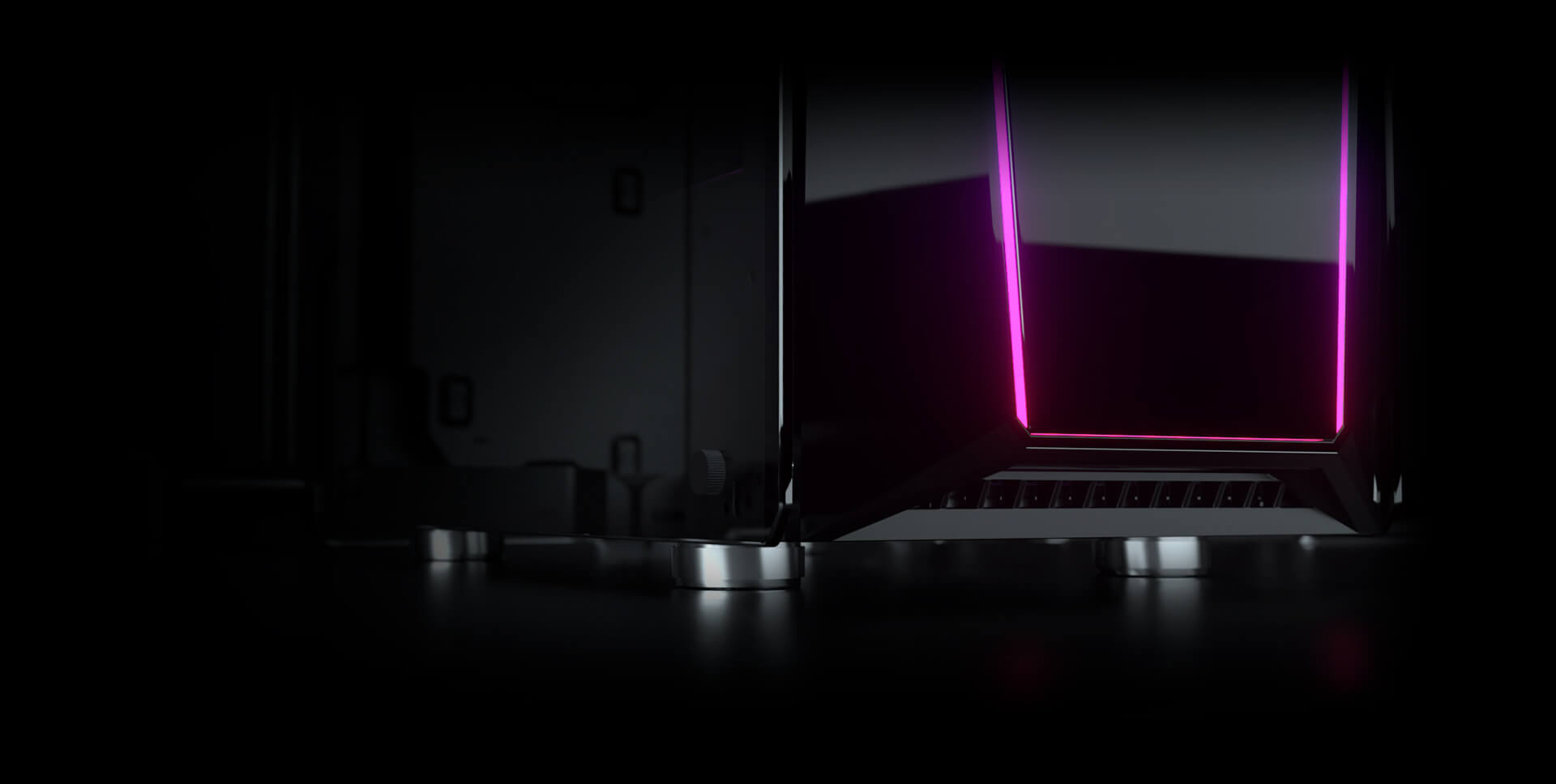 STEEL FEET
The suspension on the feet
allows a better
air extraction in the lower part,
while providing
durability and elegance.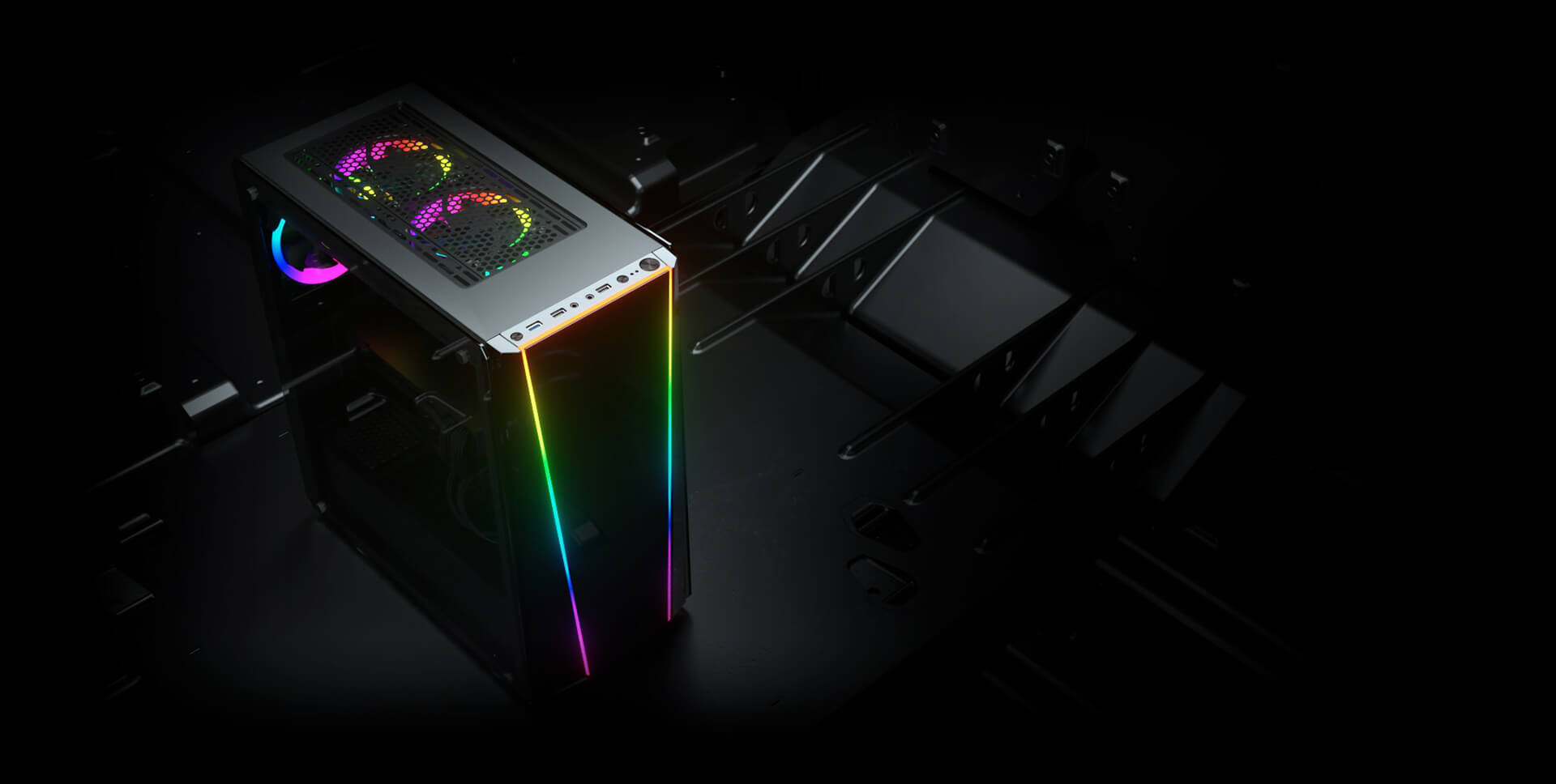 DIRT REDUCTION
It includes two magnetic anti-dust filters,
one at the top and one at the bottom,
protecting the components of
dust filtration and protection against particles.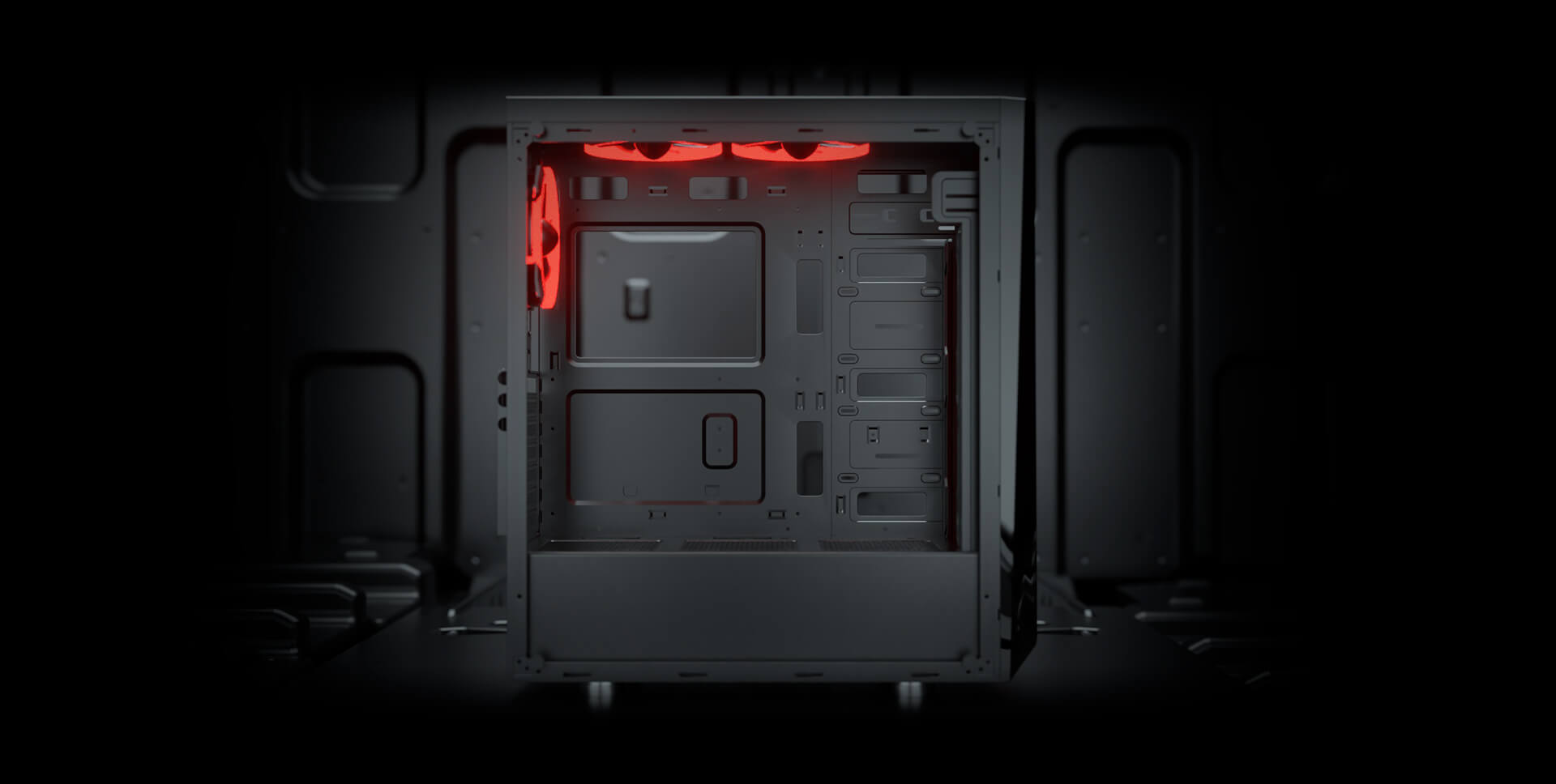 LOTS OF SPACE,
MORE VENTILATION.
Tailgate has excellent
expandability. It can support CPU cooler
max height 165mm,
VGA length up to 320mm.
Optimized for excellent
cooling capacity, with support for up to 8
fans, of which four are
pre-installed (3 with ARGB lighting and
the 4 front without LED)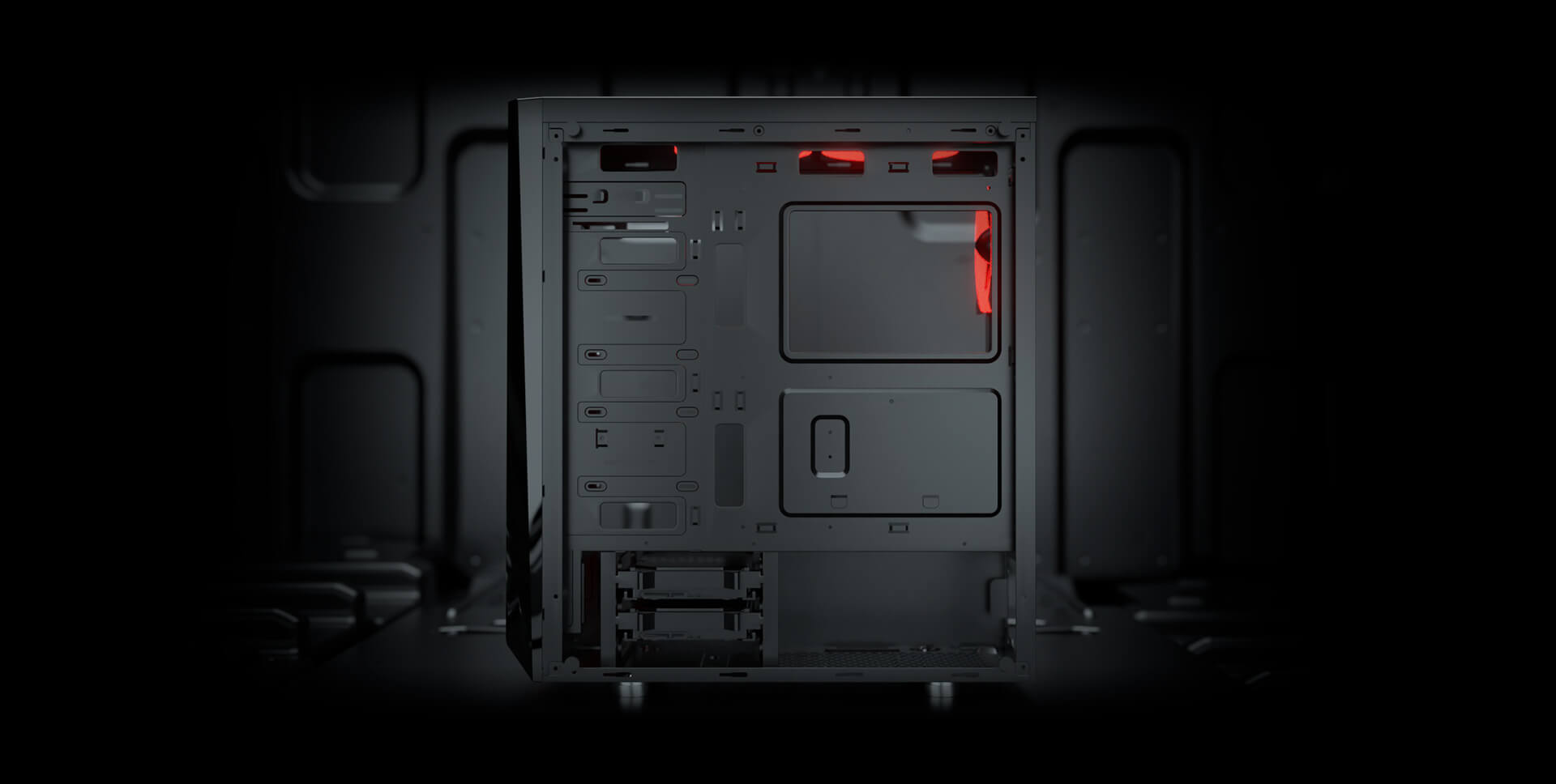 The built-in cable compartment
on the side
of the case keeps your cables
and PC frame neat and
tidy at all times.
It also supports all sizes
of power supplies and
their cable management and it is hidden
thanks to the included PSU cover.