MX KEYS MINI WIRELESS ILLUMINATED KEYBOARD
The Master Series by Logitech
SMALLER. SMARTER. MIGHTIER.
MASTER IT. WITH A MINI.
Meet MX Keys Mini – a minimalist keyboard made for creators.
A smaller form factor and smarter keys result in a mightier way to create, make, and do.
KEYS SHAPED FOR YOUR FINGERTIPS
MINI SIZE, HUGE COMFORT
Work on a minimalist keyboard that places every key, command, and shortcut at your fingertips.
The minimalist form factor aligns your shoulders and allows you to place your mouse closer to your keyboard for less hand reaching – for better posture and improved ergonomics.
Tap this key to talk-to-text in any selected text field.
Instantly opens your emoji window so you can choose send 🥰  🤣  or 🔥  in seconds
Tap this key to mute and unmute your mic for flawless video calls
SMART ILLUMINATION. MADE SMARTER.
Proximity sensors detect your hands, illuminating the keyboard the moment your fingers approach. The backlit keys automatically adjust to lighting conditions and turn off when you step away — saving power for those moments of inspiration.
Backlighting intensity automatically adapts to lighting conditions, or can be set manually.
 CHARGE FAST, CONNECT FASTER
MX Keys Mini stays powered up to 10 days on a full charge – or up to 5 months with backlighting turned off3Battery life may vary based on user and computing conditions. Use the USB-C charging cable to top up the power.
Easily pair MX Keys Mini to up to three devices at a time via Bluetooth® Low Energy, no need to use up USB ports to connect.
WITH BACKLIGHTING TURNED OFF
BLUETOOTH LOW ENERGY
WIRELESS CONNECTION
WILL NOT PAIR WITH OTHER LOGITECH
USB RECEIVERS
A DESIGN CHOICE YOU'LL FEEL GOOD ABOUT
MADE WITH RECYCLED PLASTIC
The plastic parts in MX Keys Mini include certified post consumer recycled plastic5Excludes packaging, printed circuit board (PCB). – 30% for Graphite and Black and 12% for Pale Grey and Rose — to give a second life to end-of-life plastic from old consumer electronics and help reduce our carbon footprint.
SMART BATTERY EFFICIENCY
Backlit keys automatically adjust to the environment and turn off when not needed – resulting in optimal battery consumption.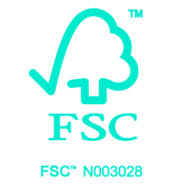 RESPONSIBLE PACKAGING
The paper packaging of MX Keys Mini comes from FSC™-certified forests and other controlled sources. By choosing this product, you are supporting responsible management of the world's forests.
MX Keys Mini Keyboard

Height: 5.19 in (131.95 mm)
Width: 11.65 in (295.99 mm)
Depth: 0.82 in (20.97 mm)
Weight: 17.86 oz (506.4 g)

Requirements

Internet connection for software download
Logitech Options software on macOS and Windows
Bluetooth Low Energy enabled device with keyboard support

Bluetooth

Required: Bluetooth Low Energy

COMPATIBILITY

Compatible with Logi Bolt USB Receiver (not included)
Logi Bolt wireless products will not pair with other Logitech USB receivers

Minimalist Wireless Illuminated Keyboard

ATTENTION: FILEVAULT

FileVault is an encryption system available on some Mac computers. When enabled, it might prevent Bluetooth devices from connecting with your computer if you have not yet logged in. If you have FileVault enabled, we advise purchasing the compatible Logi Bolt USB Receiver.

Universal Keyboard
USB-C charging cable (USB-A to USB-C)
User documentation