Inspiroy H1060P
Distinguished works
is created down your nib.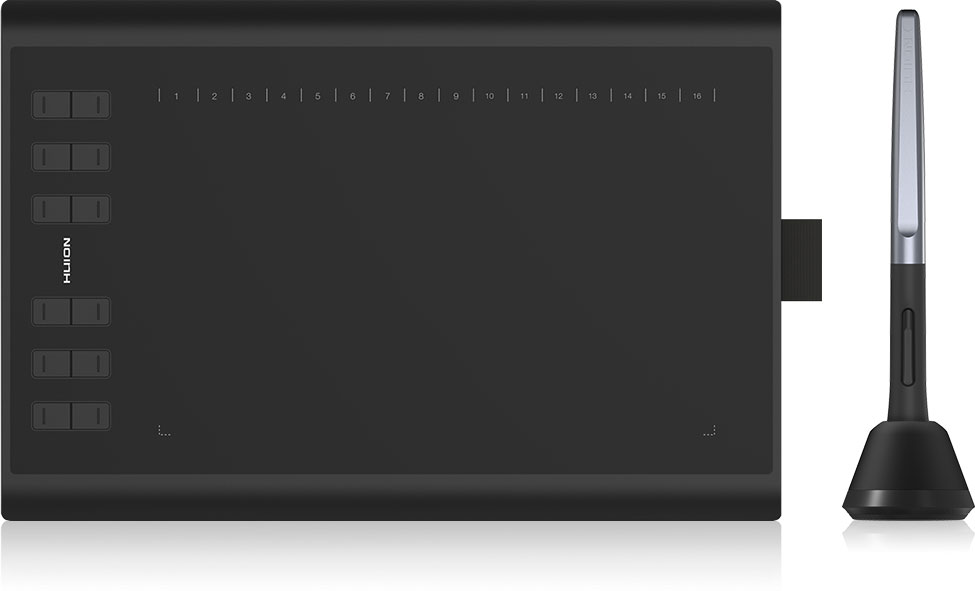 Spark your desire
to create.
Enlarged area for drawing.
Explore new creative folw with the 10×6.25 inch tablet. 10mm slim structure and minimalist design of appearance make the tablet more attractive.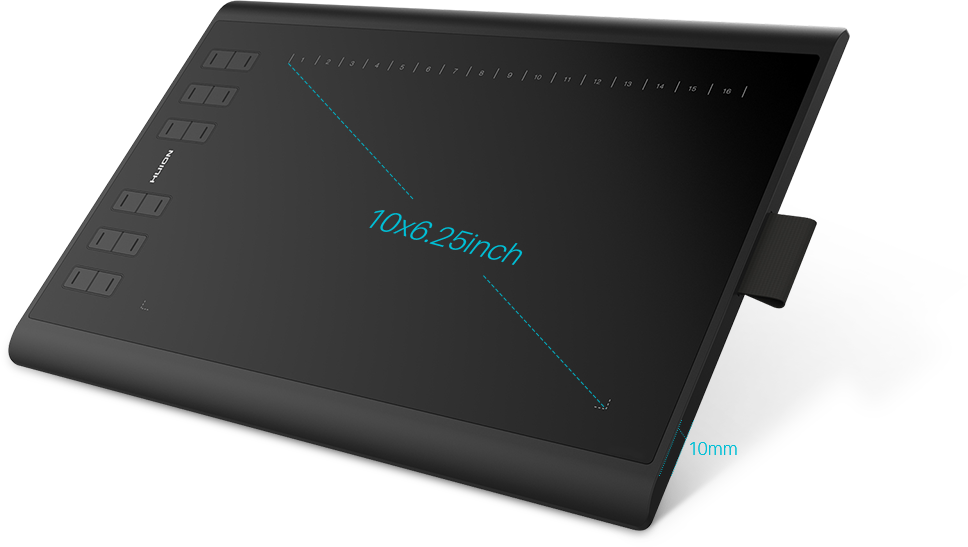 Invisible pressure sensitivity
VS
visible smooth lines.
The flexible nib is applied for more delicate rendering of 8192 levels of pressure sensitivity. Each stroke input is intactly imitated, vividly revealing the genuine drawing skills of the artist.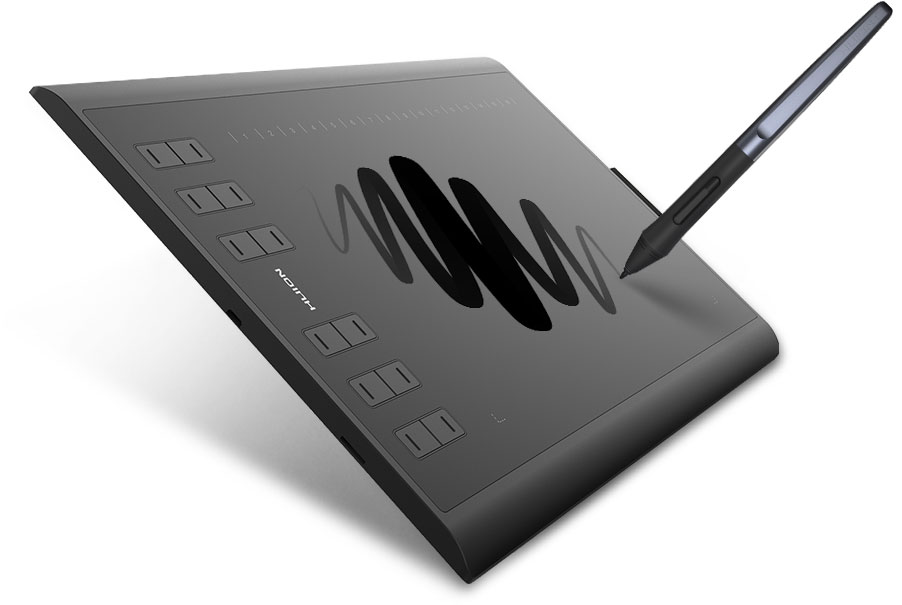 Lines will never be left behind.
>220PPS report rate minimizes the lagging of lines and ensures you smooth and constant strokes. Lines down your nib always follow tight to your inspiration flow.
Works are outstanding for a reason.
The pixel-level pen resolution 5080LPI ensures more delicate and smooth lines of whatever shapes, expressing what exactly the user intends.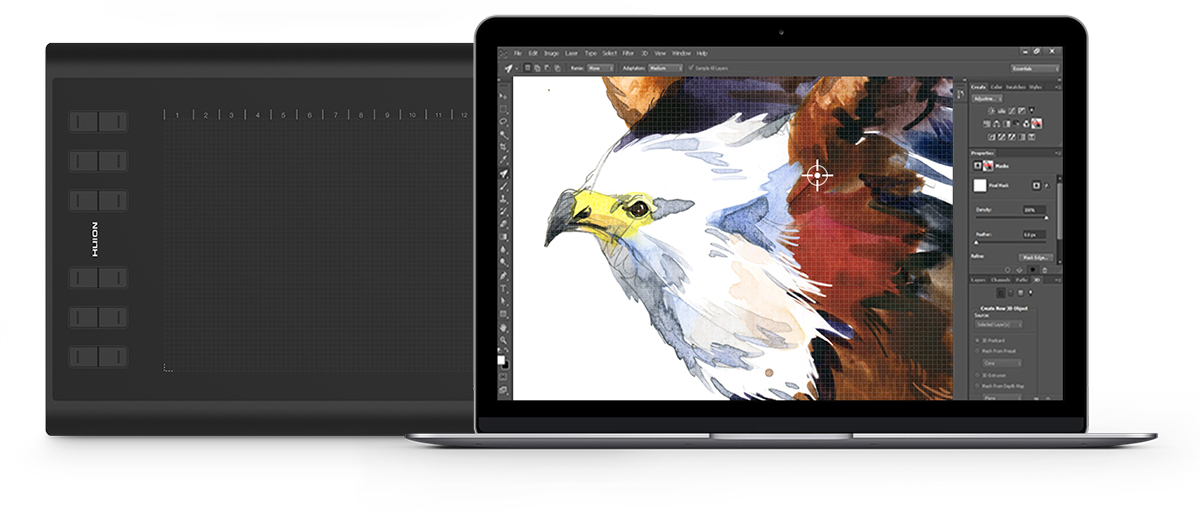 More lively lines.
±60° tilt support enables imitation of lines input with diverse drawing gestures, with accuracy ensured.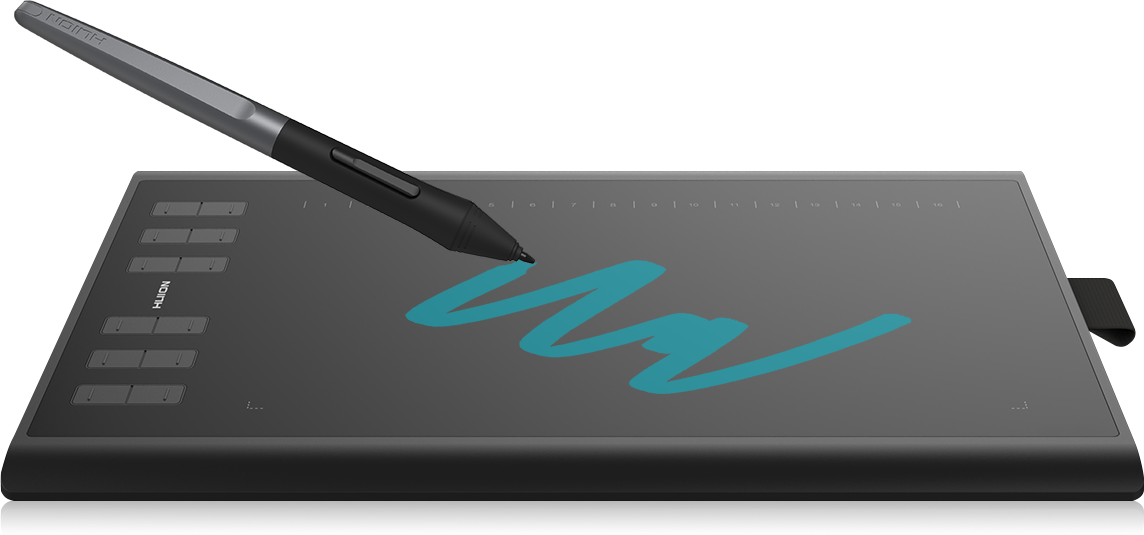 Create without
distraction.
A pen with comfortable grip.
The silicone covering on digital pen PW100 is not just anti-slip and protective, but also brings a comfortable grip. Twin buttons on the pen are shortcuts to eraser and brush. Pen holder PH03 with a nib extractor down the bottom can be used for pen placement and nib replacement.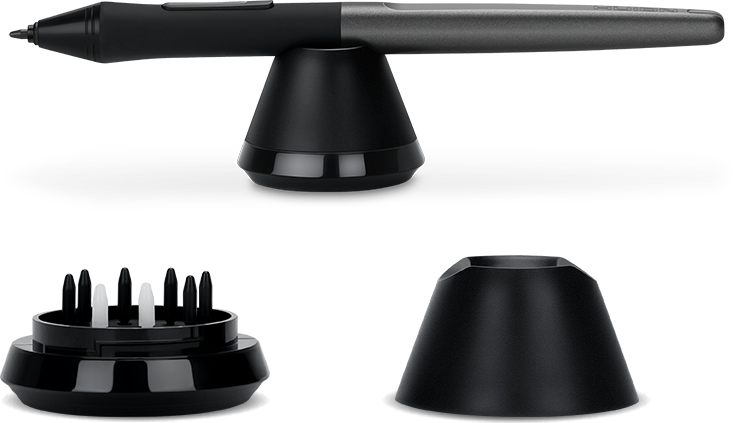 Express keys to facilitate your work.
12 hard plus 16 soft express keys are all programmable to individualize your private studio.