Wonder is created
down your nib.
Inspiroy H610PRO V2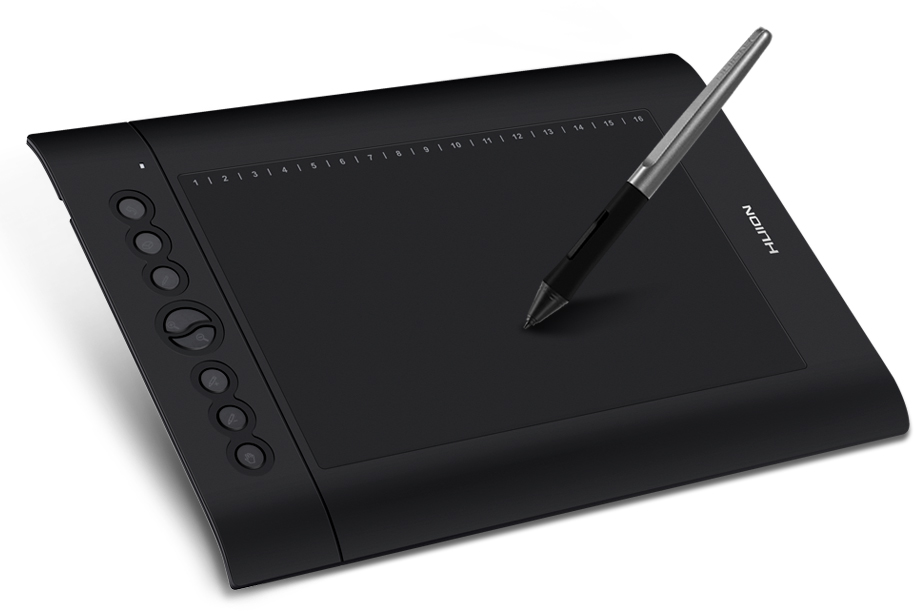 Touch and get inspired.
Get yourself inspired with the soothing touch brought by the mold texture finishing of the tablet, which makes the device more resilient to scratches. Better stability is ensured with the help of the rubbers applied to the rear case.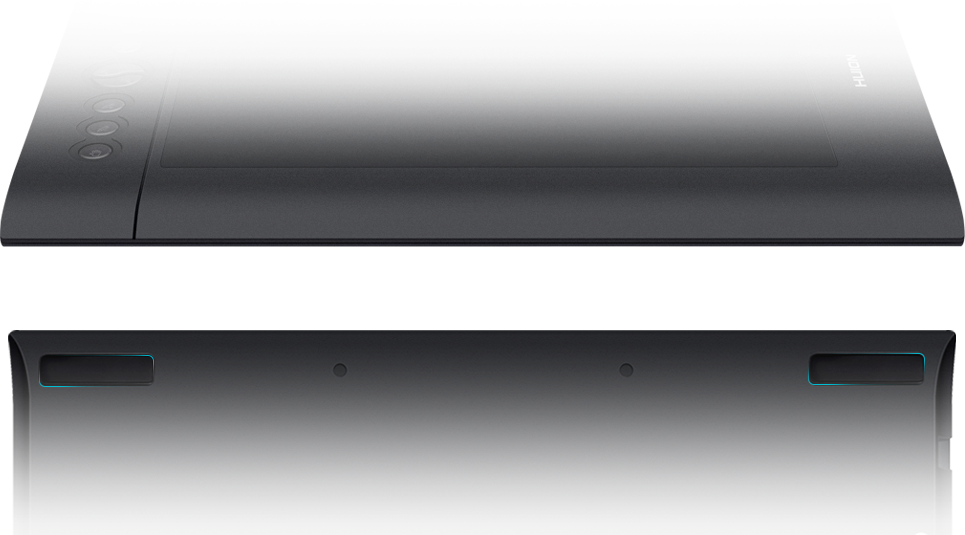 Battery-free pen PW100.
Digital pen PW100 that comes with H610PRO V2 is developed with battery free technology, which makes long time creative works and timely record of inspiration possible. Battery free pen PW100 is made of durable materials and brings users a substantial grip.

Tilt support ensures lifelike shading.
±60°tilt support ensures lifelike rendering of shading added to your works, without compromising the delicacy of each line input.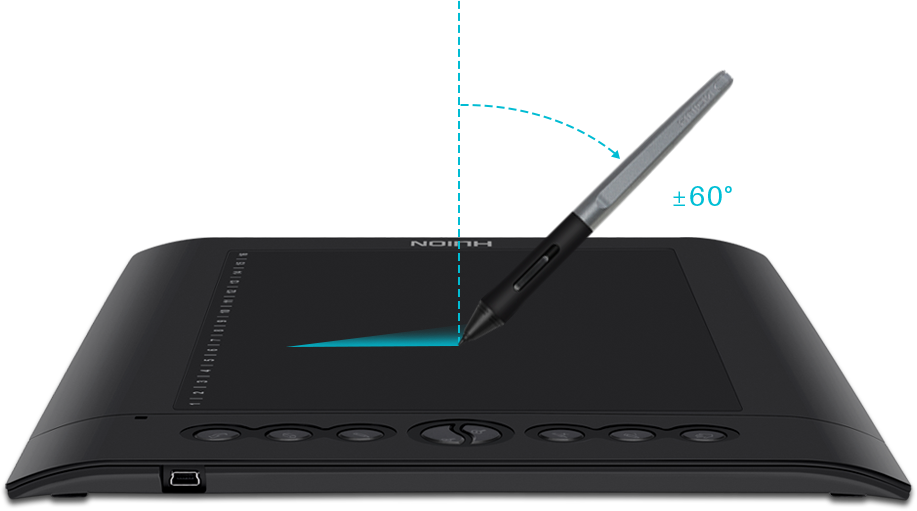 Creativity revealed
in details.
Create with details in mind.
8192 levels of pressure sensitivity brings users more convenience as they express themselves with lines of various shapes, with every detail delicately rendered.
Delicacy unfolded in each pixel.
5080LPI pen resolution enables you to express yourself freely and focus more on details. The higher the value is, more detailed modification can be realized on your works.
Accurate expression of arts.
>200PPS report rate ensures smooth lines without any lagging. Each line is naturally rendered for accurate expression of arts.
Explore a way that optimizes user experience.
Just the right size for your backpack.
Pen tablet with 13.9 ×9.65×0.39 inch in dimension is easy-to-carry as it perfectly fits your backpack, with which creating will no longer be limited indoors.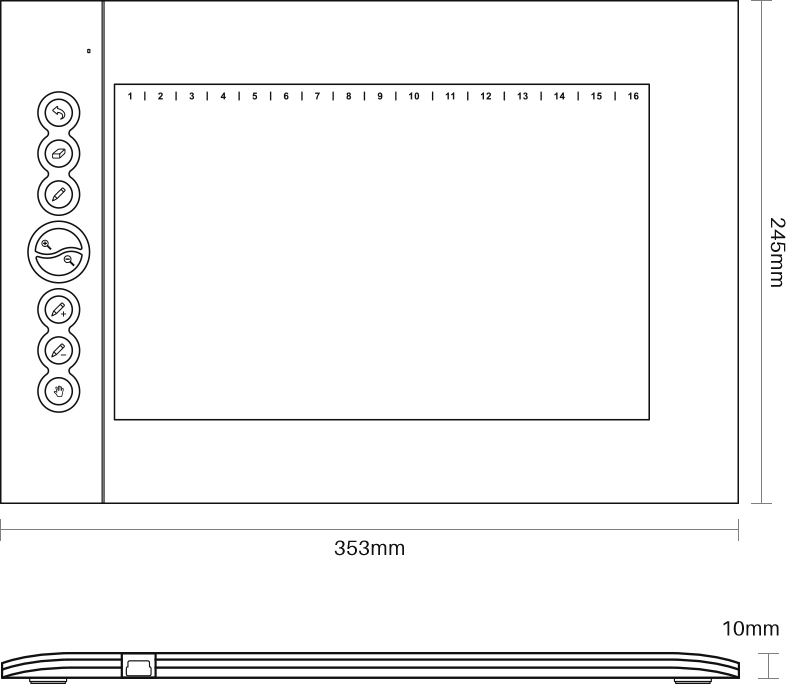 User-defined express keys.
Facilitate your work by building yourself an exclusive studio with 8 programmable hard press keys and 16 soft ones.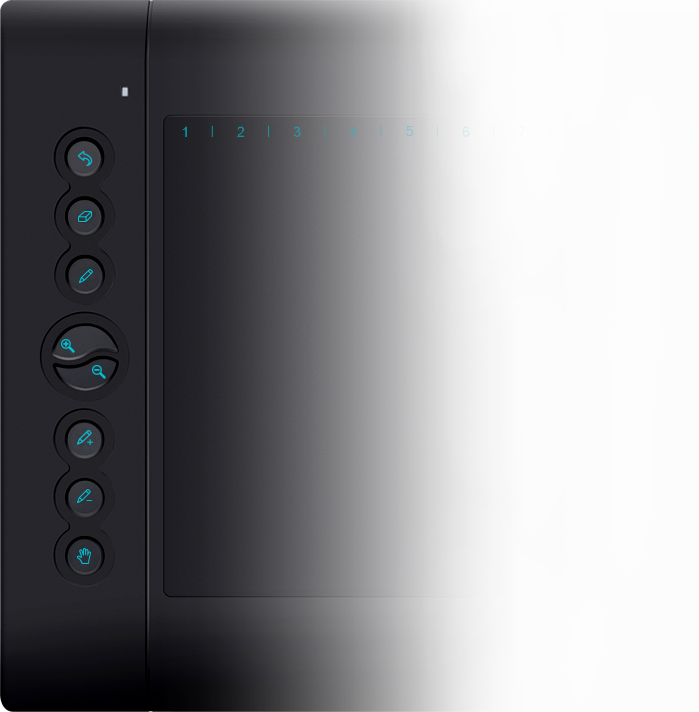 Pen holder that makes your digital pen complete.
Lovely pen holder that contains 8 spare nibs inside is created for you to rest your pen and prevent your pen from falling off from the desktop.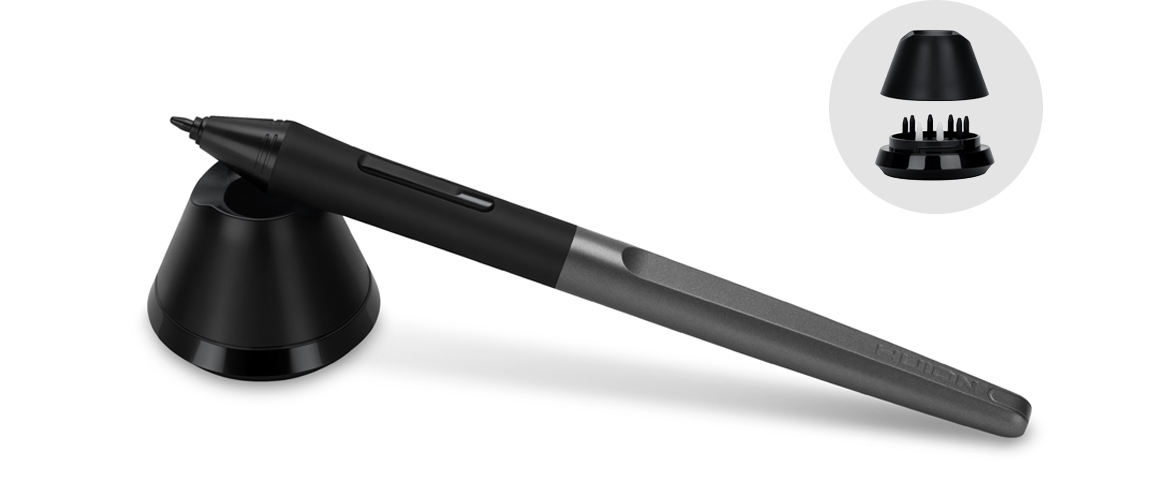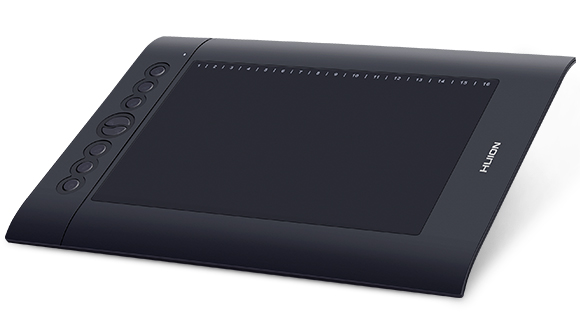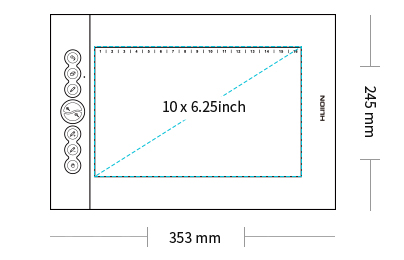 Technical Specifications

Digital Pen:PW100

Pen Technology:Battery-Free Electromagnetic Resonance

Pen Resolution:5080 LPI

Pressure Sensitivity:8192Levels

Tilt Support:±60°

Sensing Height:10mm

Report Rate:>200PPS

Accuracy:±0.3mm

Press Keys:8 Programmable Press Keys

16 Programmable soft keys

OS Compatibility

Windows 7 or later
macOS 10.12 or later
Android 6.0 or later