The CORSAIR SABRE RGB PRO Gaming Mouse is designed with feedback from esports pros, weighing an ultra-light 74g and equipped with a drag-reducing flexible paracord cable for responsive, unhindered movements.
SABRE RGB PRO
CHAMPION SERIES GAMING MOUSE
PLAY HARDER
CHAMPION SERIES
BUILT FOR THE BEST
CORSAIR CHAMPION SERIES products are built for and tested by top esports professionals.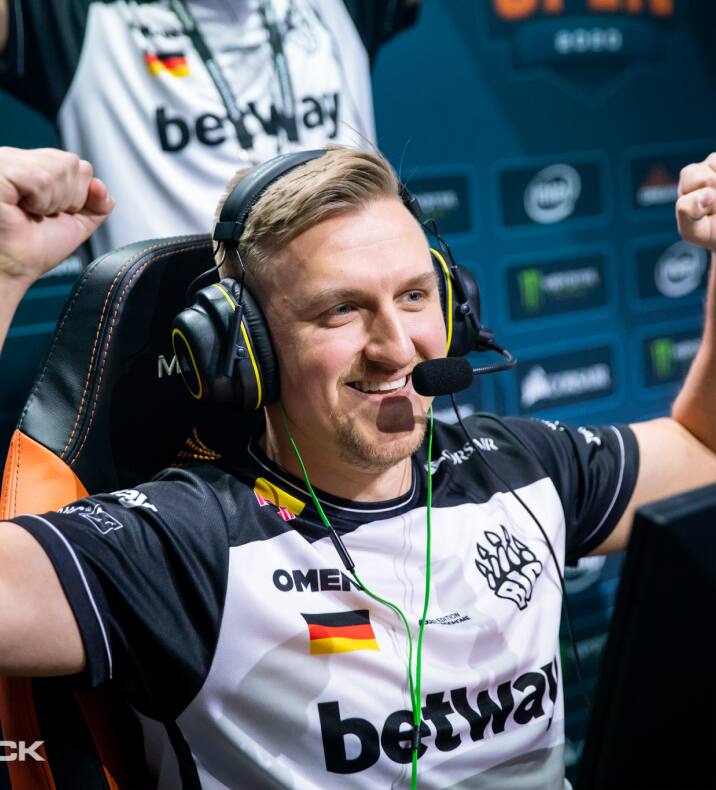 "We have been part of the development process of the SABRE RGB PRO. I am very happy with the final result. The SABRE RGB PRO has everything for ambitious players who want to take their game to the next level."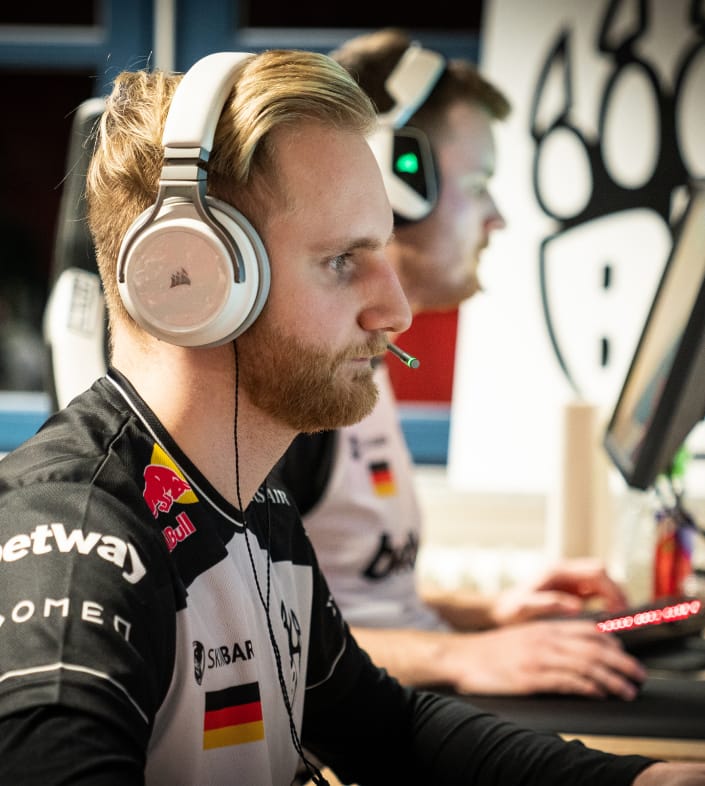 "When playing CS:GO with the SABRE RGB PRO, I noticed that there was zero delay between my clicks and AWP shots. The QUICKSTRIKE technology is a great feature."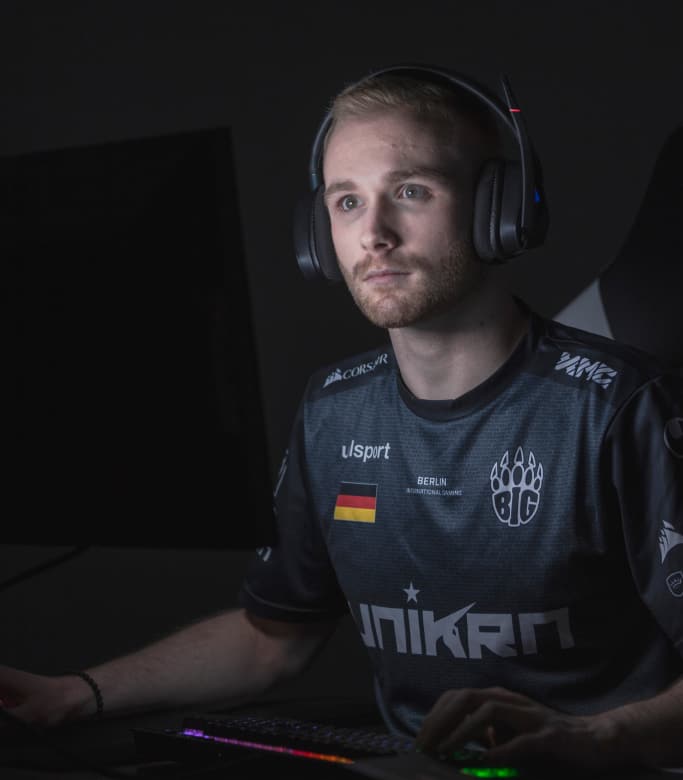 "I really like the lightweight and the shape of the SABRE RGB PRO. It helps with fast reactions that require high precision."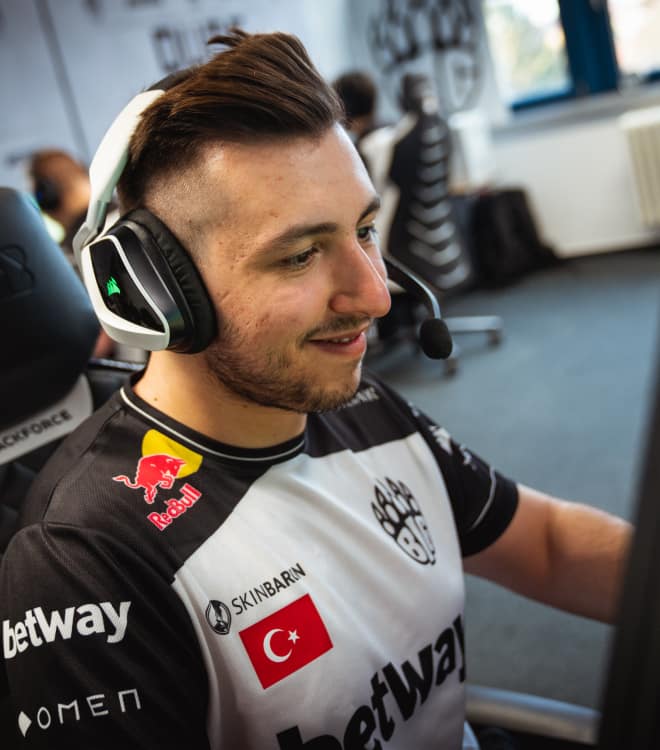 "The paracord cable and glide pads reduce movement resistance which is fantastic for my fast playing style and quick reactions. Playing the SABRE RGB PRO feels great."
PRO FEATURES
READY TO COMPETE
Equip yourself with the SABRE RGB PRO, a lightweight competition-grade gaming mouse equipped with a drag-reducing flexible paracord cable and ultra-responsive QUICKSTRIKE buttons.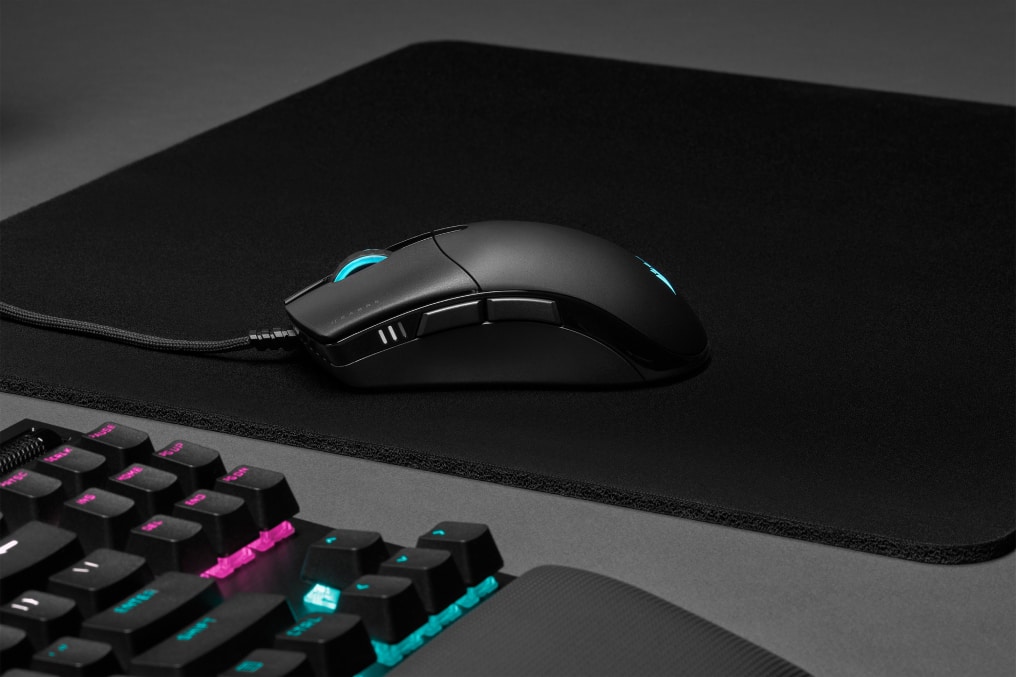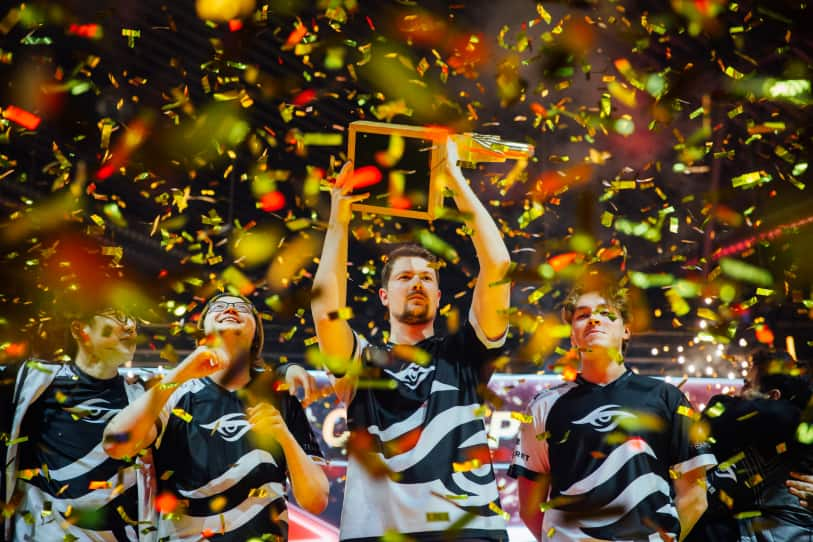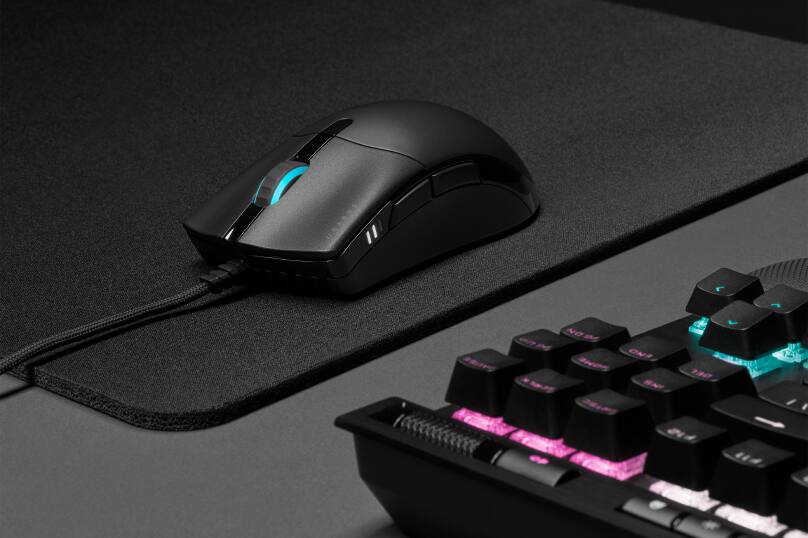 FORM FACTOR
ENHANCED SPEED
The SABRE RGB PRO features a comfortable ergonomic shape, drag-reducing paracord cable, and replaceable 100% PTFE glide pads to support your rapid movements, twitch reflexes, and fast-paced gameplay as you compete.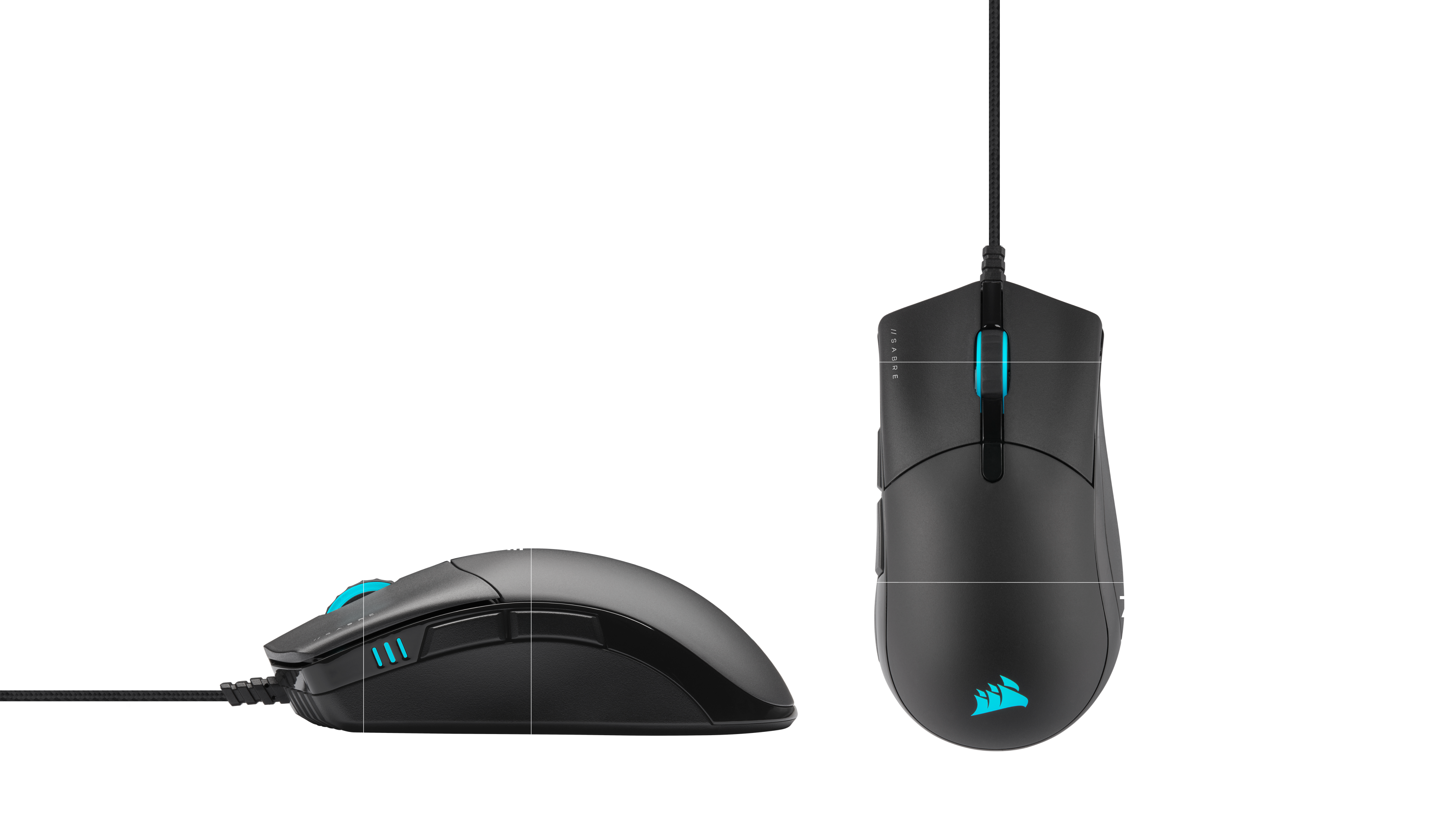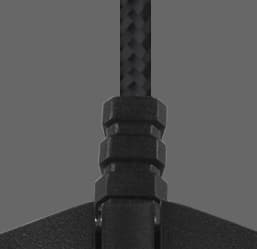 HYPER-PROCESSING TECHNOLOGY
POWERED BY
CORSAIR AXON hyper-processing technology transmits your movements and clicks to your PC up to 8x faster than conventional gaming mice with 8,000Hz hyper-polling.
8,000HZ
8 USB REPORTS PER 1MS
1,000HZ
1 USB REPORT PER 1MS
Higher USB polling rates use additional system processing power. A minimum of an Intel® i7 9th generation or AMD Ryzen™ 7 2nd generation processor (or equivalent) is required for the best 8,000Hz hyper-polling experience.
FEATURE PROFILE
CALL THE SHOTS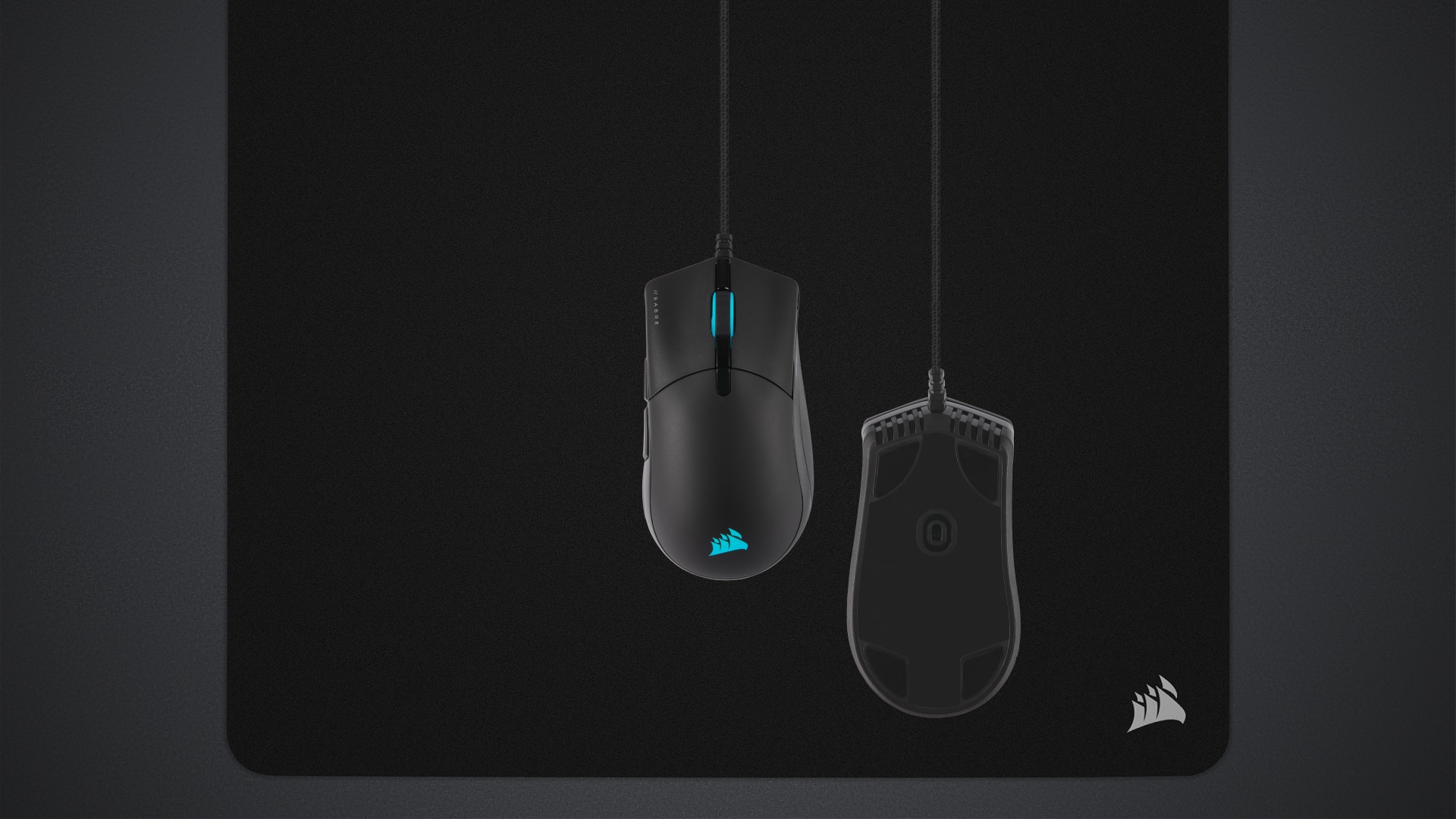 DRAG-REDUCING PARACORD CABLE
Light and flexible cable dramatically reduces resistance and drag to keep your mouse movements fluid and agile.
18,000 DPI OPTICAL SENSOR
PixArt's PMW3392 sensor with 450 IPS at up to 50G acceleration, delivering unbeatable precision.
PTFE GLIDE PADS
Replaceable 100% PTFE glide pads to support your rapid movements.
FIVE ONBOARD DPI PRESETS
Can be re-programmed to tune your sensitivity steps on-the-fly, and cycled through using a dedicated DPI button with LED indication.
DYNAMIC TWO-ZONE RGB BACKLIGHTING
Choose from preset lighting effects or create your own with near-limitless customization in iCUE software.
SIX PROGRAMMABLE BUTTONS
Customize in CORSAIR iCUE software with complex macros or button remaps.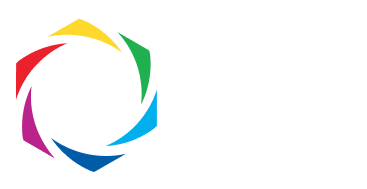 UNITE YOUR SETUP
The next evolution in CORSAIR iCUE software is here, turning your entire setup into a cohesive, fully immersive ecosystem with intuitive control.
LOW LATENCY GAMING
CORSAIR is partnered with NVIDIA REFLEX so you can confidently play with the lowest mouse latency optimized for competitive gaming. LEARN MORE.