CHAT & GAME
SIMULTANEOUSLY
Connect to wired gaming audio on Switch, PS5, PS4, Xbox Series X|S, Xbox One or PC and get Bluetooth® audio on your mobile device, including voice chat apps, music, or phone calls at the same time. With up to 30 Hours of battery life you can play long into the night without needing to stop and charge.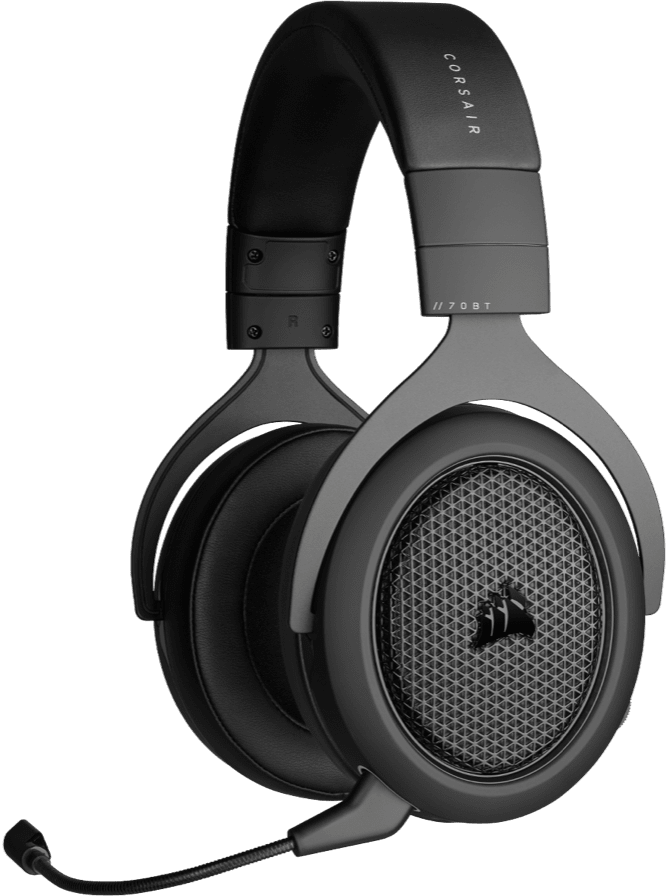 SIMULTANEOUSLY
Use Bluetooth for wireless chat from the Switch mobile app along with wired game audio from Switch console.
SIMULTANEOUSLY
Use Bluetooth for wireless chat from Discord mobile app or other chat apps while getting your game audio wired from the controller.
SIMULTANEOUSLY
Use Bluetooth for your phone calls while getting high-fidelity 24bit USB audio from your PC.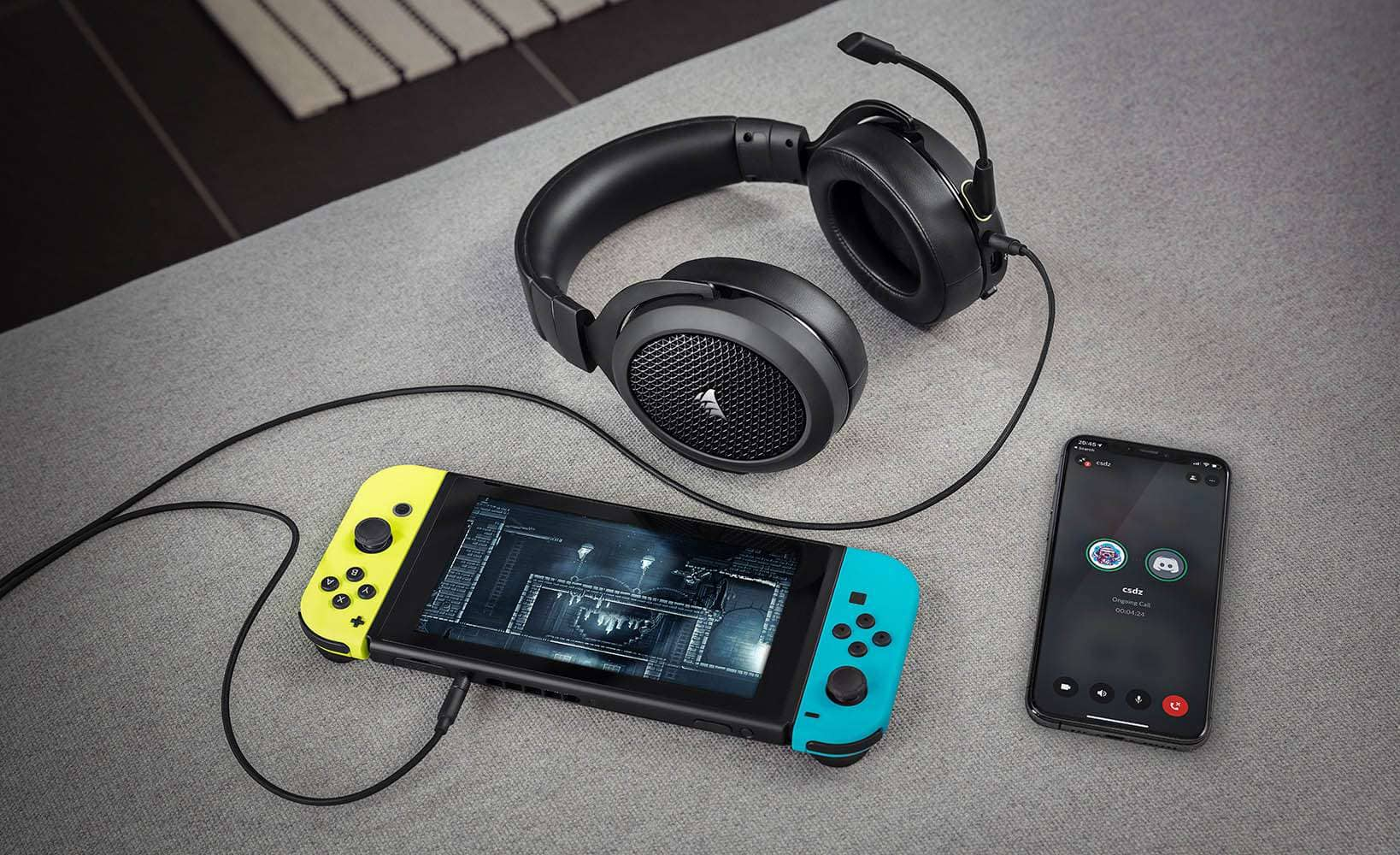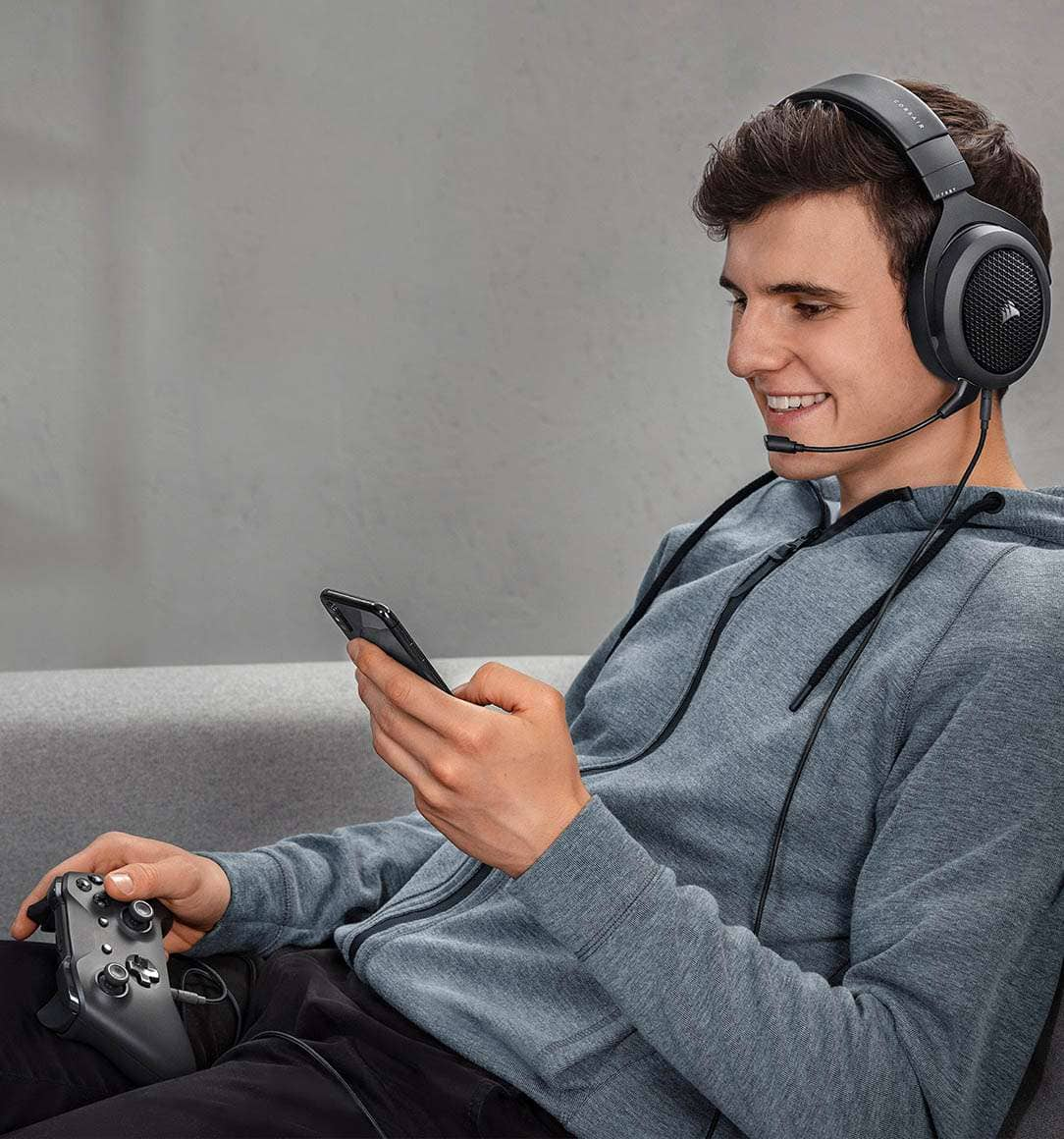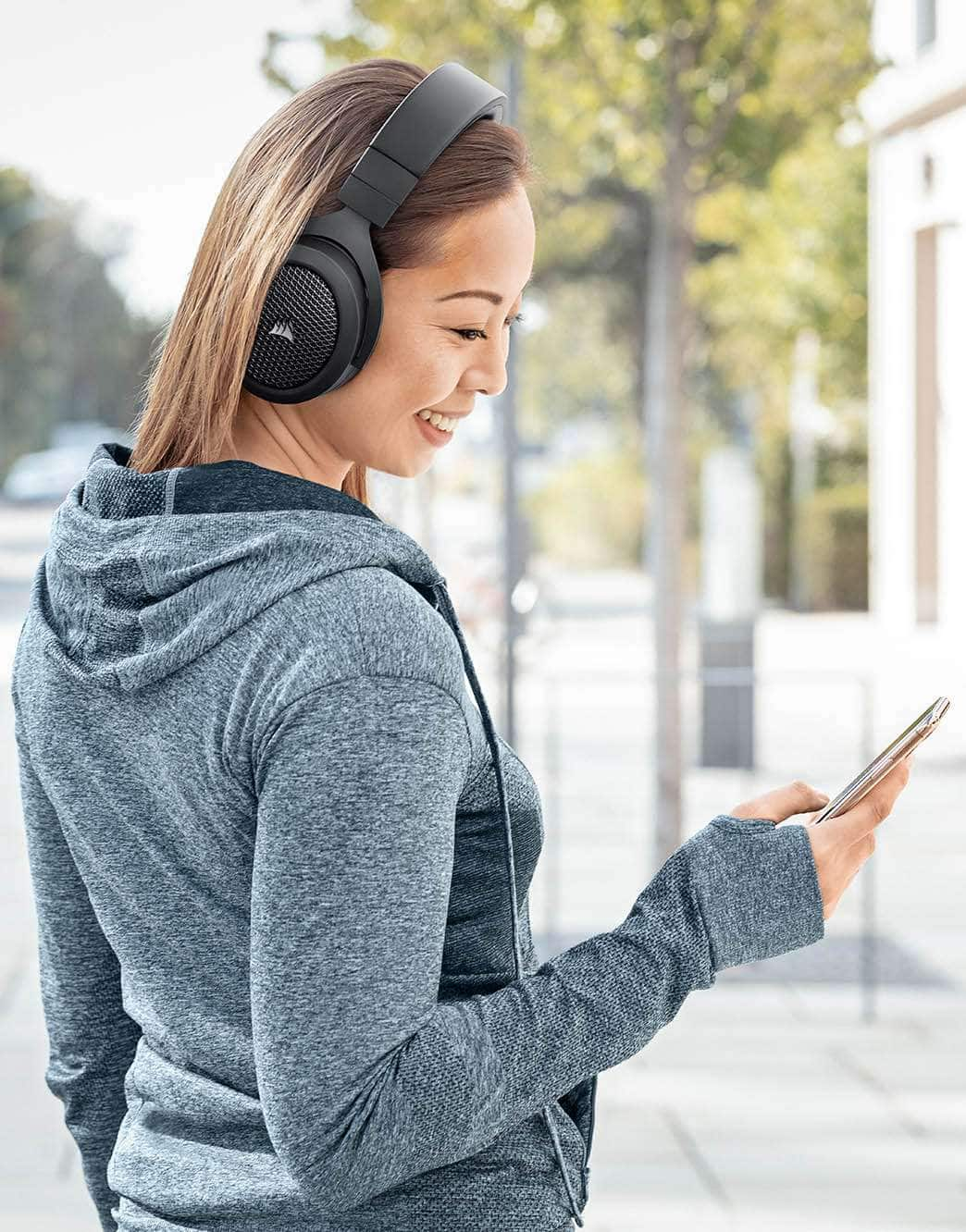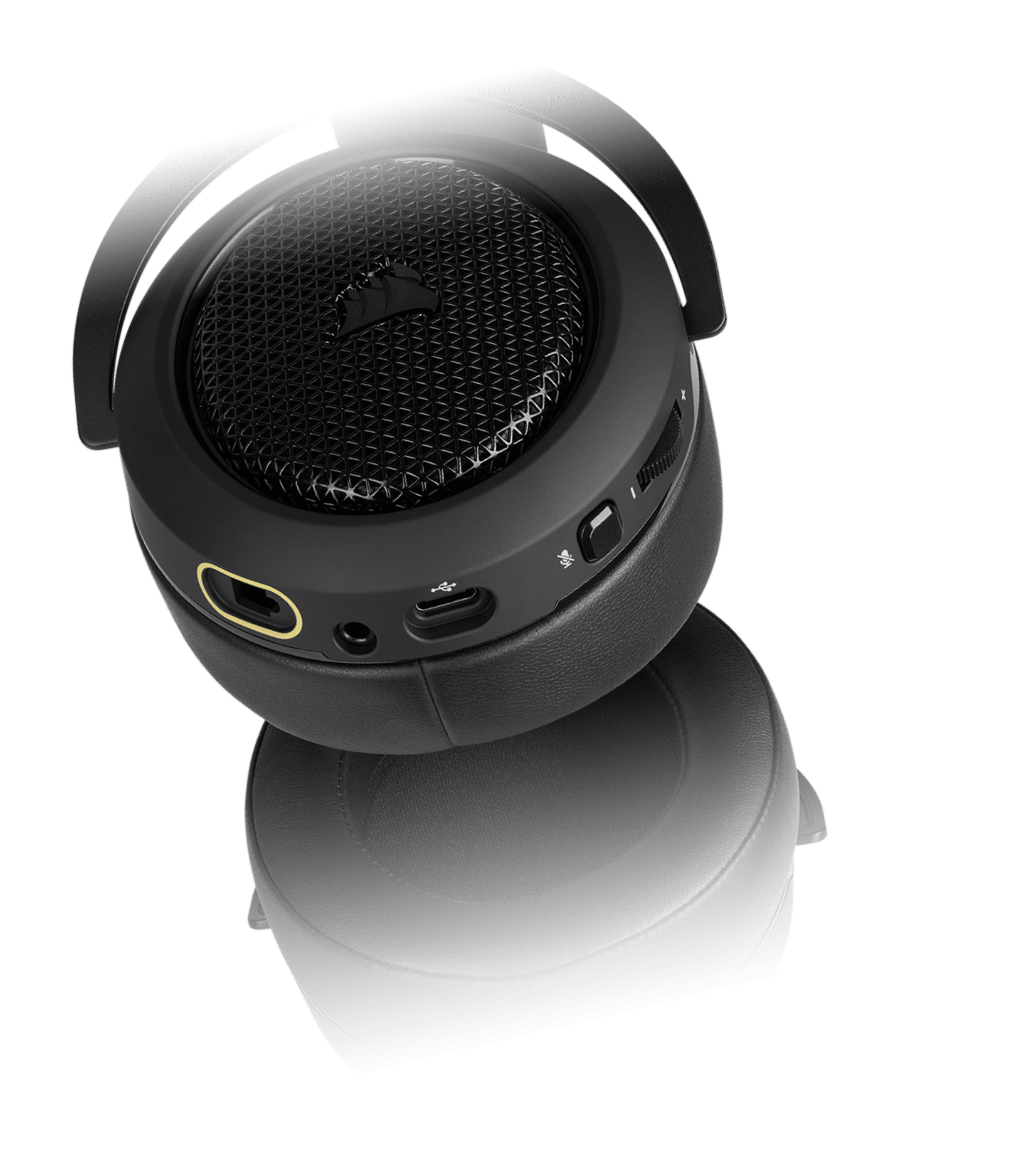 FULL CONTROL
ON-EAR VOLUME AND MUTE CONTROLS
On-ear volume and mute controls enable on-the-fly adjustments without distracting you from your game.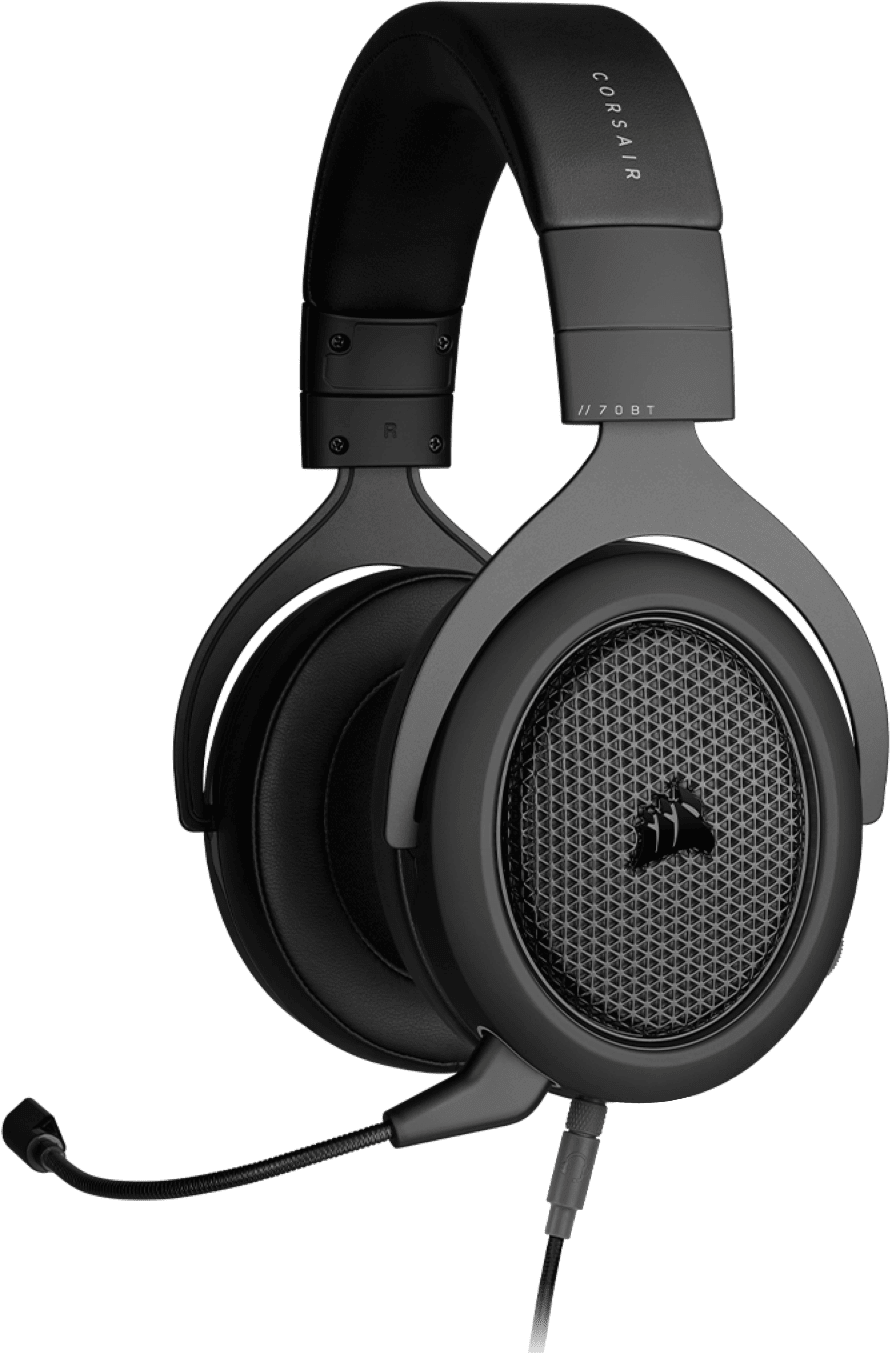 MICROPHONE
CALL THE SHOTS
A fully detachable uni-directional microphone reduces ambient noise, and is Discord Certified for crystal-clear communication and outstanding audio quality.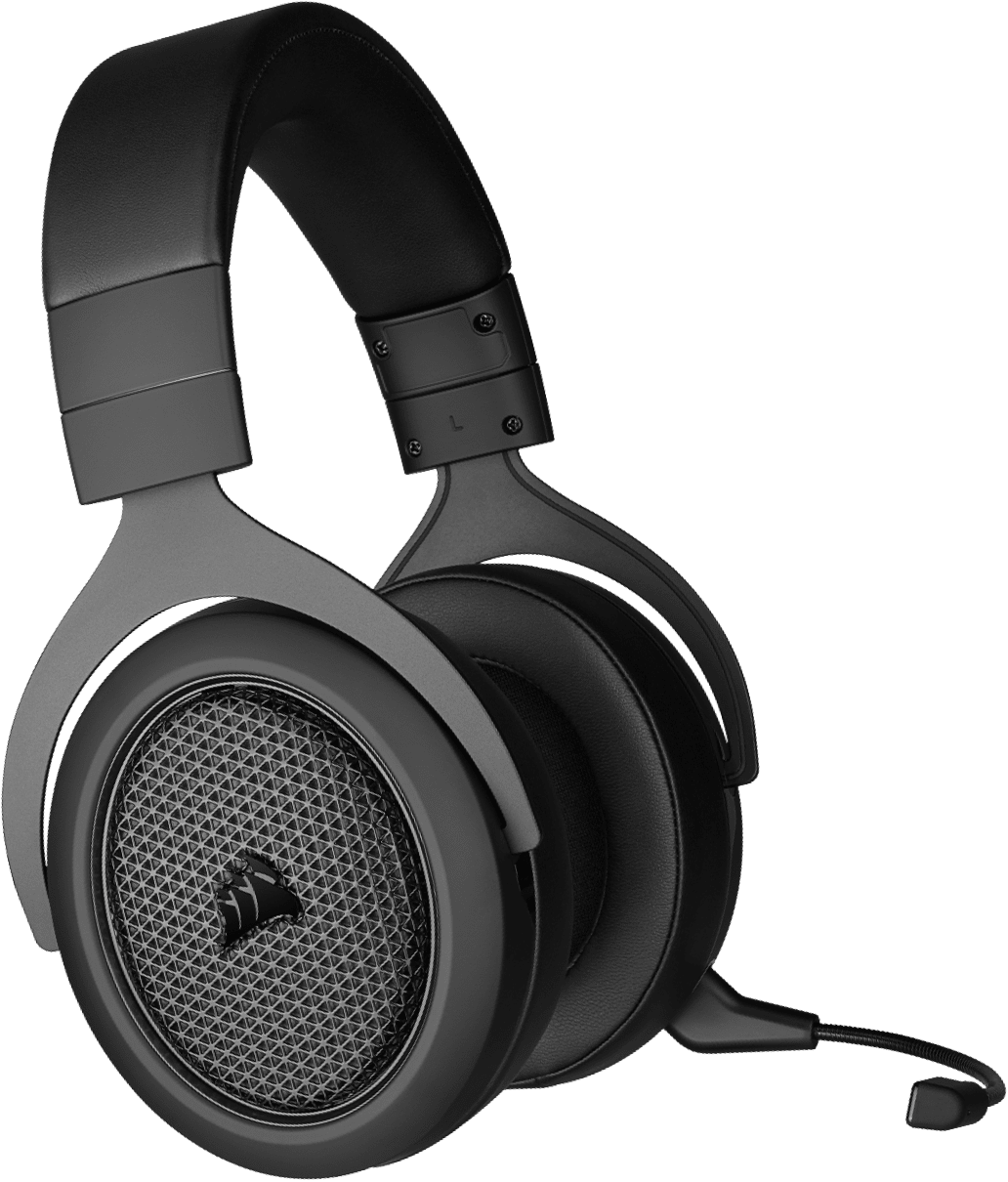 50
mm
NEODYMIUM AUDIO DRIVERS
AUDIO
SUPERB SOUND QUALITY
High-quality, custom-tuned 50mm neodymium audio drivers deliver the range to hear everything you need on the battlefield. Enable Windows Sonic on PC for an immersive 360° audio experience that puts you right in the middle of the game.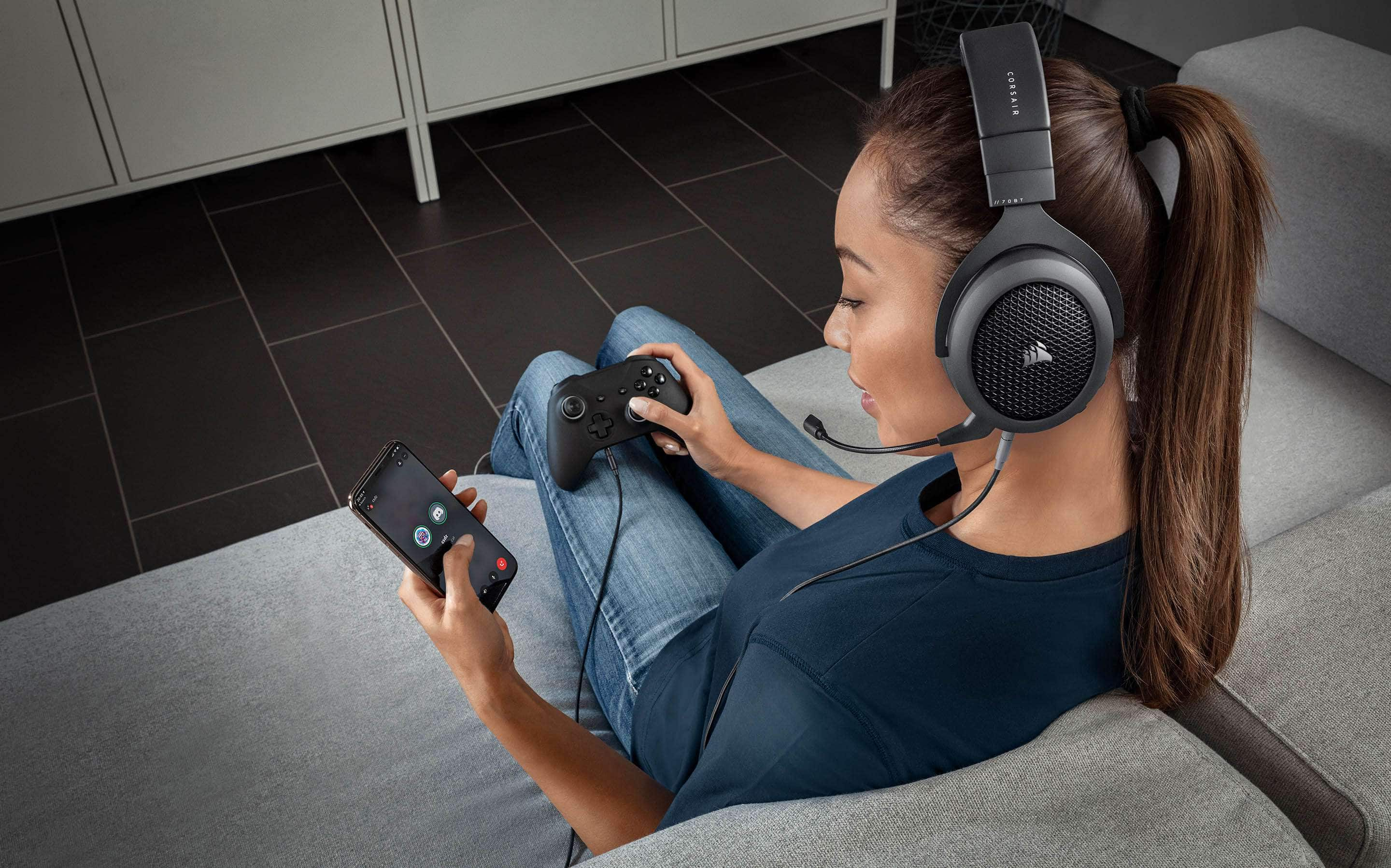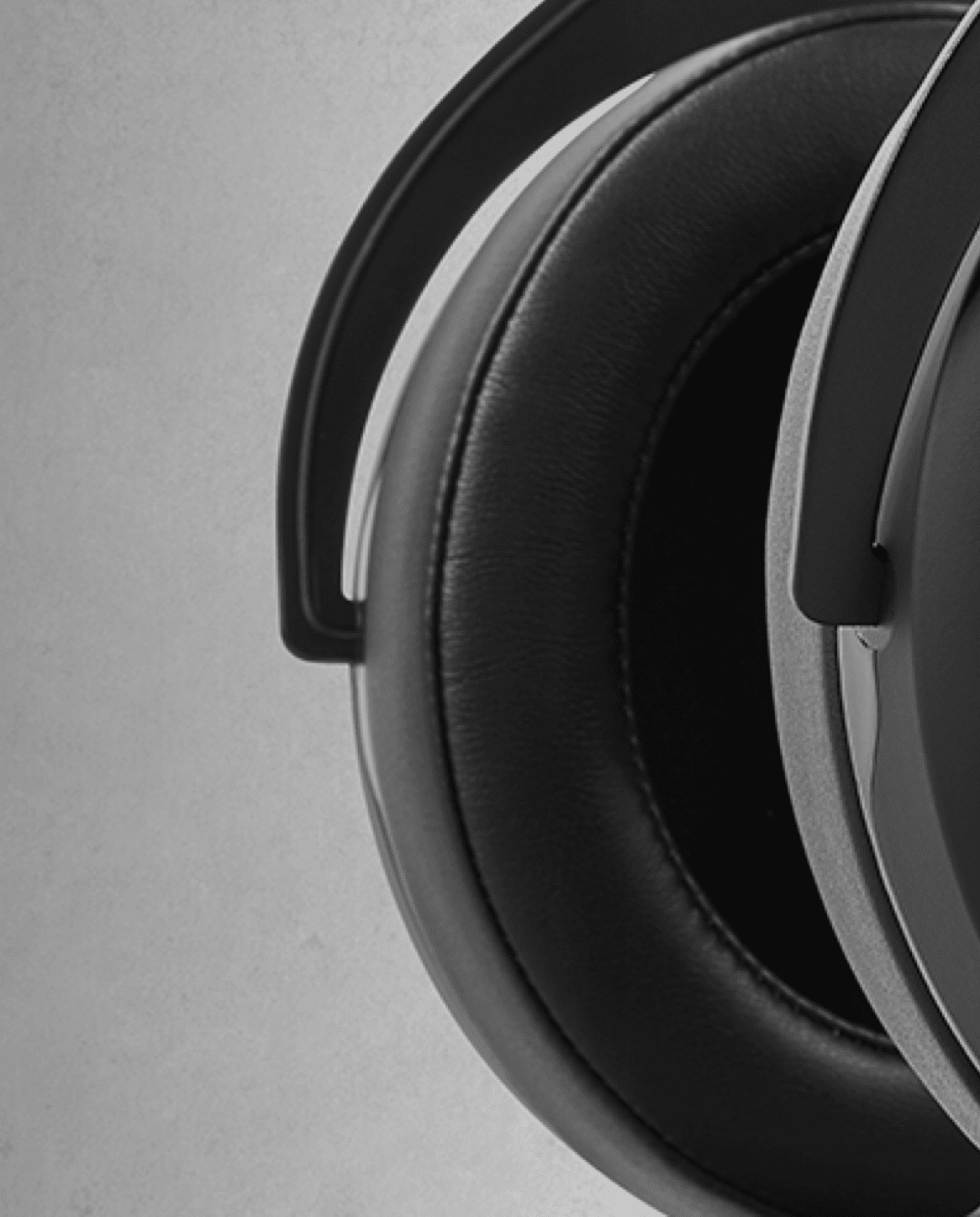 MATERIALS
CRAFTED FOR COMFORT
Adjustable ear cups fitted with plush memory foam provide exceptional comfort for hours of gameplay.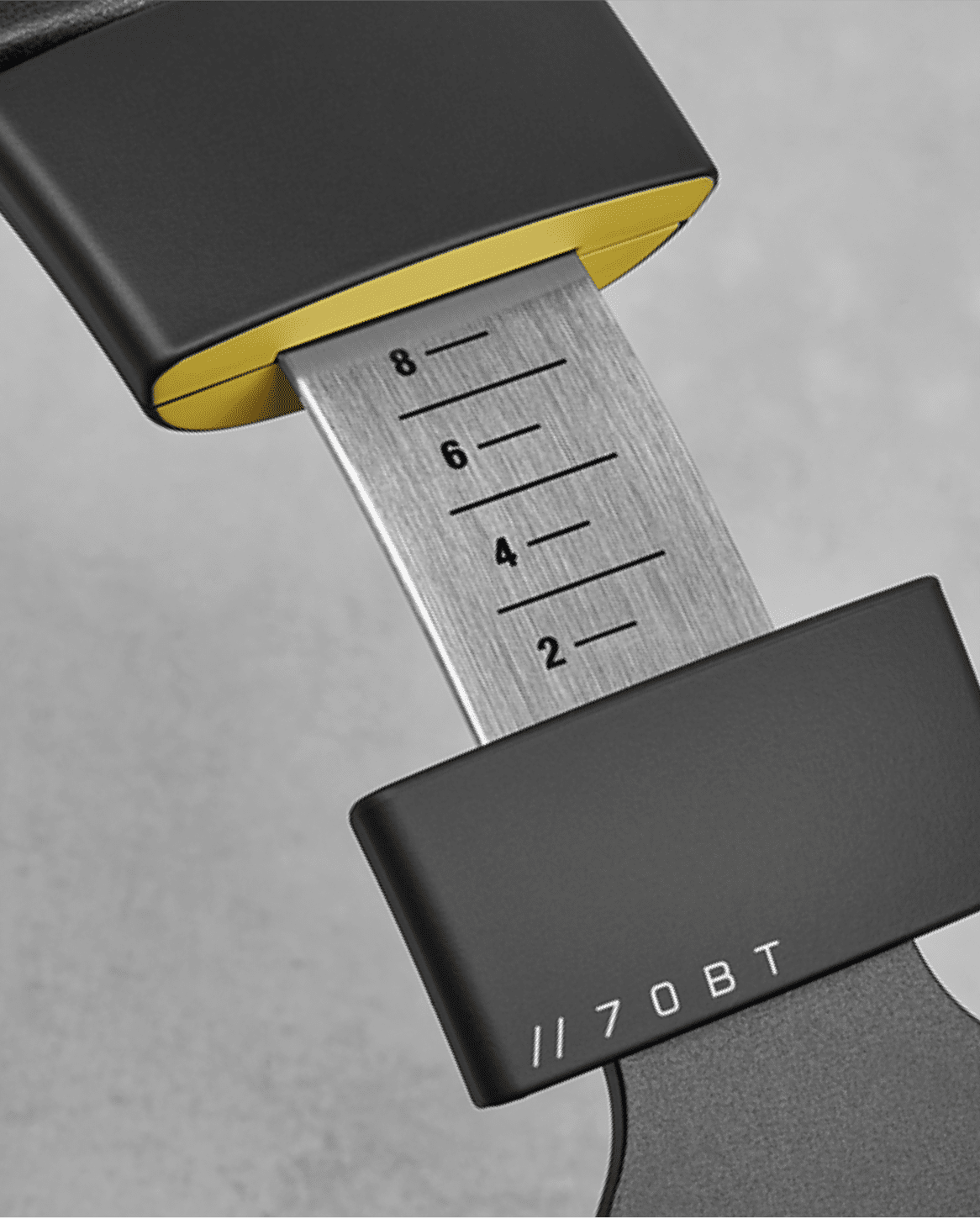 MATERIALS
BUILT FOR
BATTLE
Lightweight and durable aluminum construction gives the HS70 BLUETOOTH years of longevity.
iCUE
YOUR SETUP AT YOUR COMMAND
CORSAIR iCUE software enables custom audio equalizer settings, mic volume control and more (when connected via USB).
CUSTOM EQ
AUDIO PRESET
SIDETONE CONTROL
Detachable Microphone
Yes
Headset Frequency Response
20Hz – 20 kHz
Headset Battery Life
Up to 30 hours
Headphone Sensitivity
109dB (+/-3dB)
Headset Wireless Range
Up to 30ft
Impedance
32k Ohms @ 1 kHz
Headset Type
Wired 3.5mm and USB plus Bluetooth
Cable Length
1.5m (3.5mm), 1.8m (USB)
Platform
PC, PS4/5, Xbox 1 / X
S, Mbl
Microphone Impedance
2.0k Ohms
Microphone Type
Uni-directional with noise-cancelling
Microphone Frequency Response
100Hz to 10kHz
Microphone Sensitivity
-40dB (+/-3dB)